Ometria's AI-powered subject line generator saves you time coming up with original subject lines by generating five suggestions based on keywords you enter.
This feature is available in the Content screen in the broadcast campaigns builder.
To use it, select the sparkly suggest subject lines icon

and enter a few keywords relating to your campaigns, e.g. "Summer sale dresses", "Halloween chocolate", "Mother's Day bouquets", then hit enter.
Tip: You can separate your keywords by either commas or spaces.
The subject line generator suggests five different options using the key words you choose: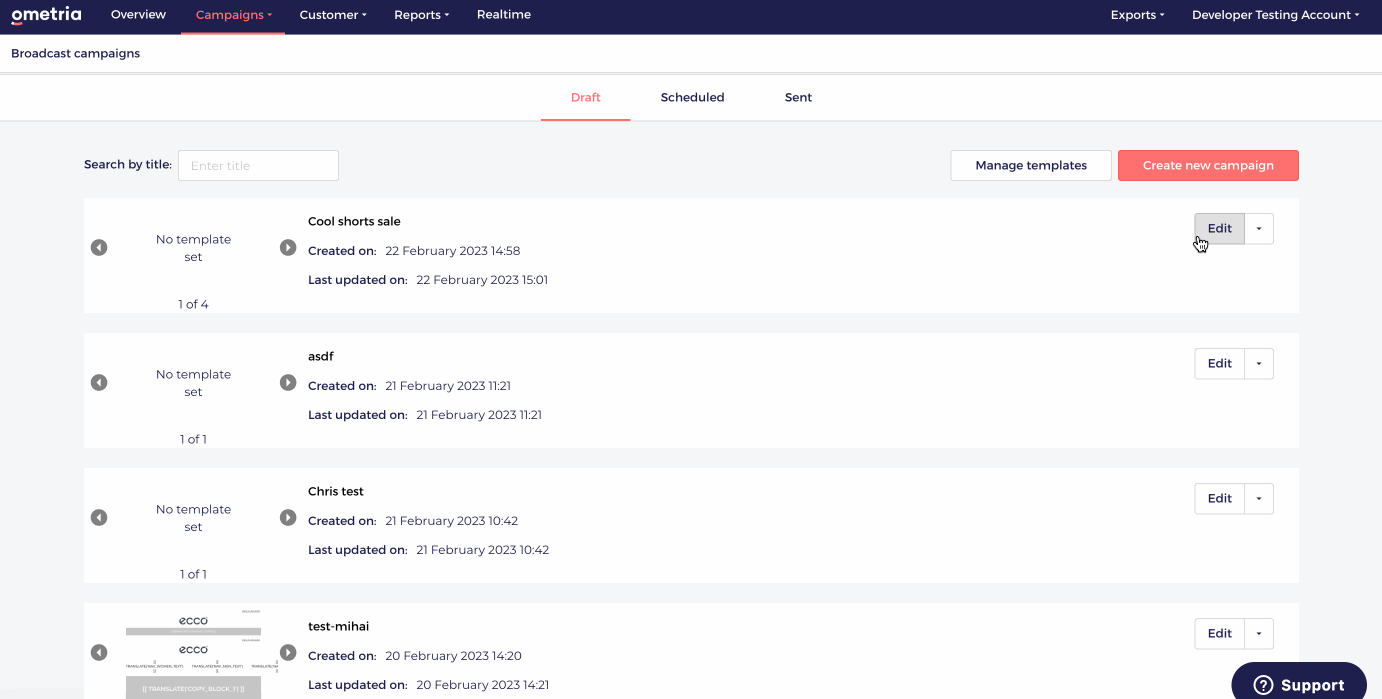 Select any of the suggestions you like and edit them further in the Subject field.
You can also use the subject line builder to add personalisation to your subject lines.