This functionality gives you the option to 'hide' coupons in your email template if:
the code has already been redeemed by the contact,
there is no valid code available for the selected pool, or;
the contact has not yet received a coupon from this pool (or has received one and already redeemed it) and it's a reminder email.
Set up your template as usual.
We recommend creating a block specifically for your coupon code and avoiding mentioning it in other blocks so that your email makes sense to everyone receiving it.
In your template, select the block with the coupon code and click the Edit Template tab in the left-hand panel.
Select Hide this block: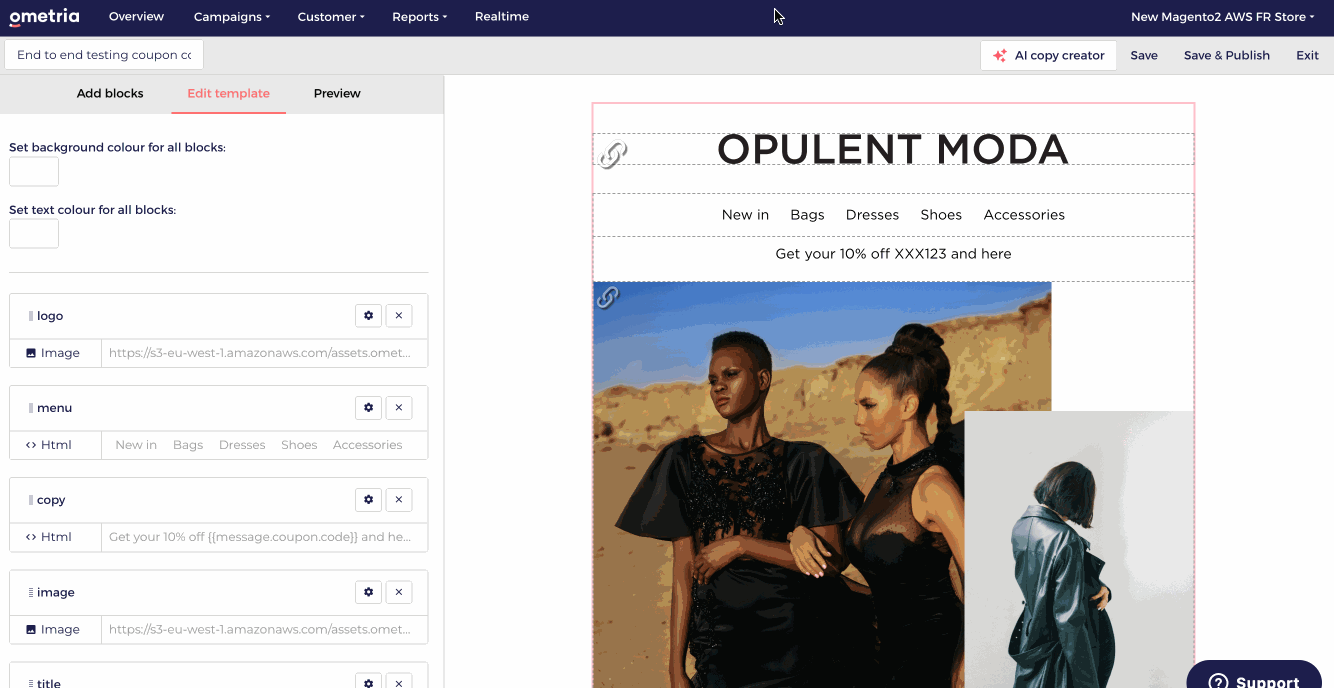 Contacts who have already redeemed your coupon code won't see this block in their email.
If you've used this checkbox in combination with the Only re-send coupons feature in your campaign, contacts who have already received a coupon code from that pool and redeemed it won't see the block either.
See also: