An email address is made up of two parts:
A unique identifier chosen when the account holder signed up to the mailbox provider.
The domain name supplied by the mailbox provider, e.g. @gmail.com, @hotmail.com, @yahoo.com, etc.
For a successful delivery, both parts of the email address need to have the correct spelling, otherwise your message will bounce due to invalid recipient or invalid host.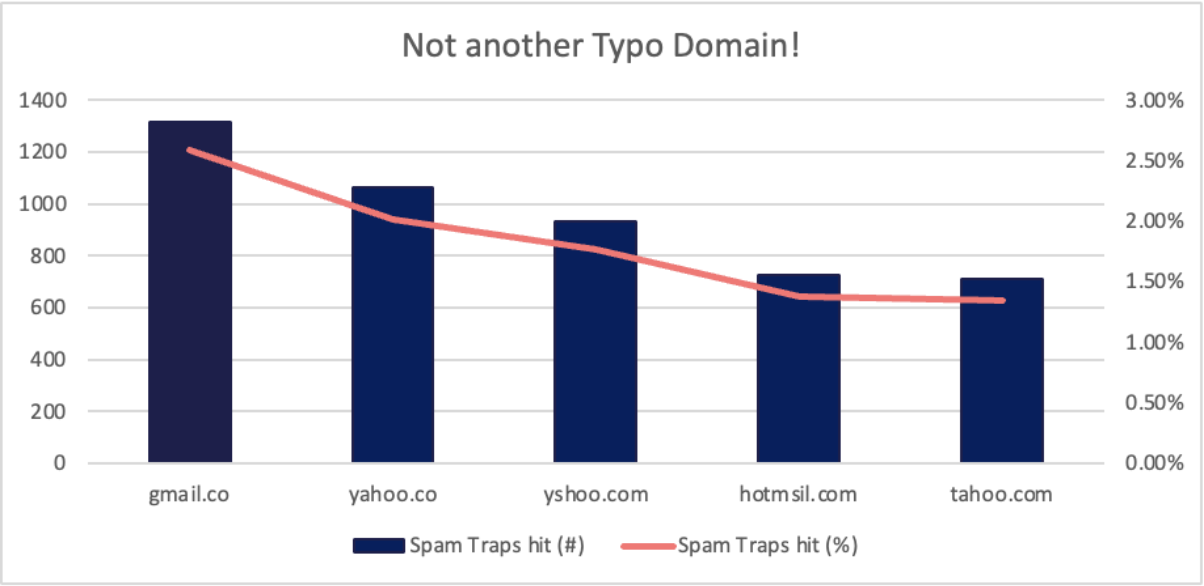 Retailers with poor list acquisition practices typically see spambots adding email addresses to their subscriber list, which exposes them to 'listbombing' and eventually being added to mailbox provider blocklists.
Preventing typo domains
To prevent misspelt email addresses, we recommend the following for your sign-up process:
Double opt-in: The contact submits the subscription form and receives an email link which they need to click to verify their subscription.
Re-captcha (owned by google): helps prevent bots from being able to sign up to your forms.
Email confirmation field: Including two fields in your sign-up forms for email verification (this should also restrict copy/paste functionality).
Predictive completion: Auto generates the most common domains like @gmail.com, @hotmail.com, etc. (not valid for recipient typos)
These prevention methods will add an extra step of verification for your new sign-ups, preventing human error and spambots.
This also helps to filter out disengaged contacts who will negatively impact your future engagement and conversion metrics.
Managing typo domains
Mailbox providers use email addresses called 'spam traps' to identify senders with poor list hygiene and data collection practises.
See also: How to segment out spam trap addresses
There are lots of different types of spam traps, but one of the most common are typo domains.
To help maintain a healthy subscriber list you should segment out mistyped domains.
See: How to segment out mistyped email domains
Remember, prevention is key.
If you don't want to have to routinely suppress typo domains then you should improve your subscriber list acquisition and prioritise data quality over data quantity.