You might find you need to make changes to a broadcast campaign after it begins generating.
You may need to edit your template, or make changes to the flow.
In Ometria, you can choose to pause or cancel a sending campaign.
When you pause a broadcast campaign, you can make changes to the content (i.e. the template, subject line, copy, etc.), the tracking parameters and email settings, but you cannot change the variants waterfall (i.e. the flow) or the send method.
Campaigns can only be left on pause for three hours before they are automatically cancelled.
How to pause a broadcast campaign
To pause a sending broadcast campaign, go to the Scheduled tab in Broadcast Campaigns and select PAUSE against your campaign:

A success message displays confirming that editing has been enabled.
You have a three hour window in which to make your changes. After this the campaign will be automatically cancelled.

Select Ok.
Your paused campaign stays in the Scheduled tab. Select Edit from the drop-down menu to make changes.
Alternatively, you can duplicate or cancel your campaign from here.

When a campaign is paused, you can edit the following:
You can't edit:
If you need to make changes to either of these, you will have to cancel your campaign.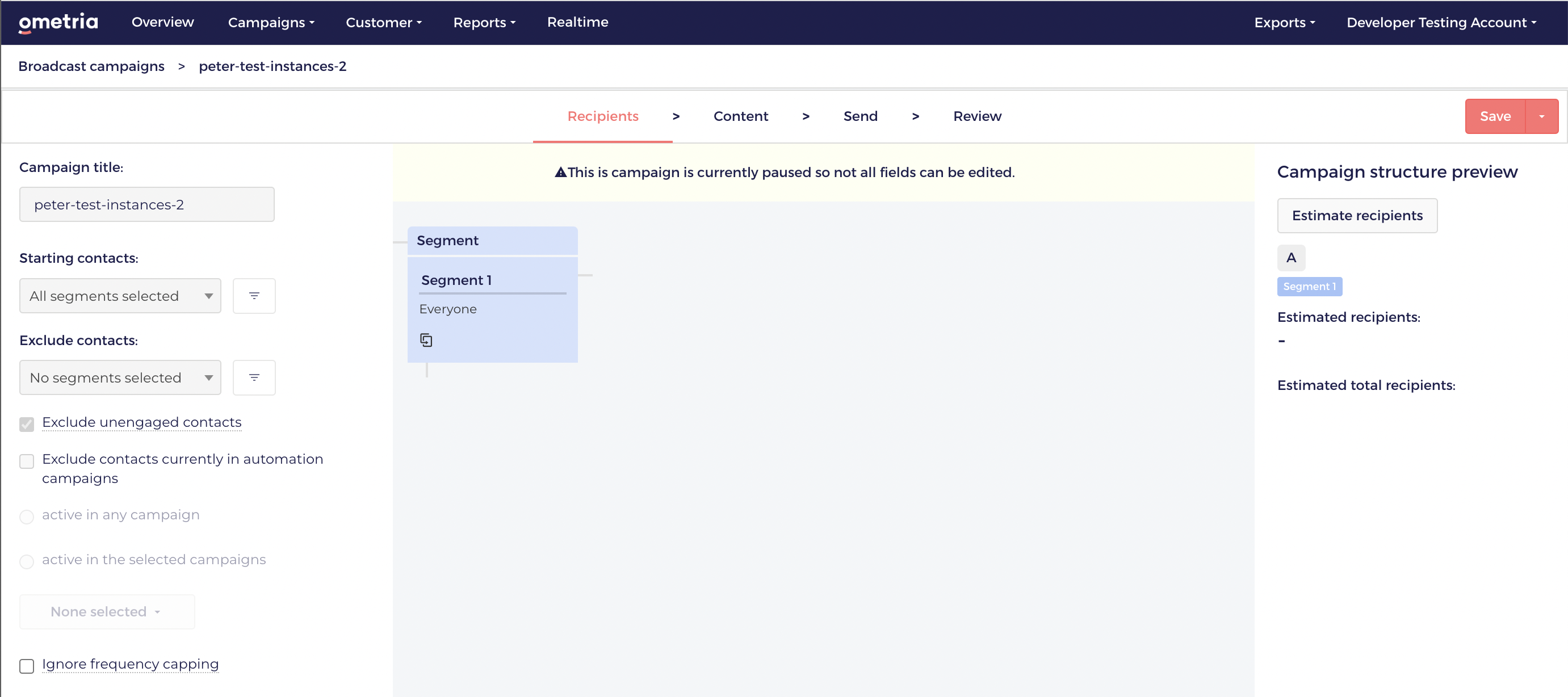 Resume a paused broadcast campaign
To resume a paused campaign, simply select Resume in the Scheduled tab.
Note: Please wait at least one minute after pausing a campaign before resuming.