Mobile app integration event log
Why?
Until now there was no way for your developers to check that the events they sent to Ometria for our mobile push app integration (e.g. screenviews, profile identified, etc.) were being received correctly.
This means it was difficult to know whether or not the integration had been successful without contacting the Ometria support team.
What's new?
We've added an Event log to the Mobile App screen in Connections: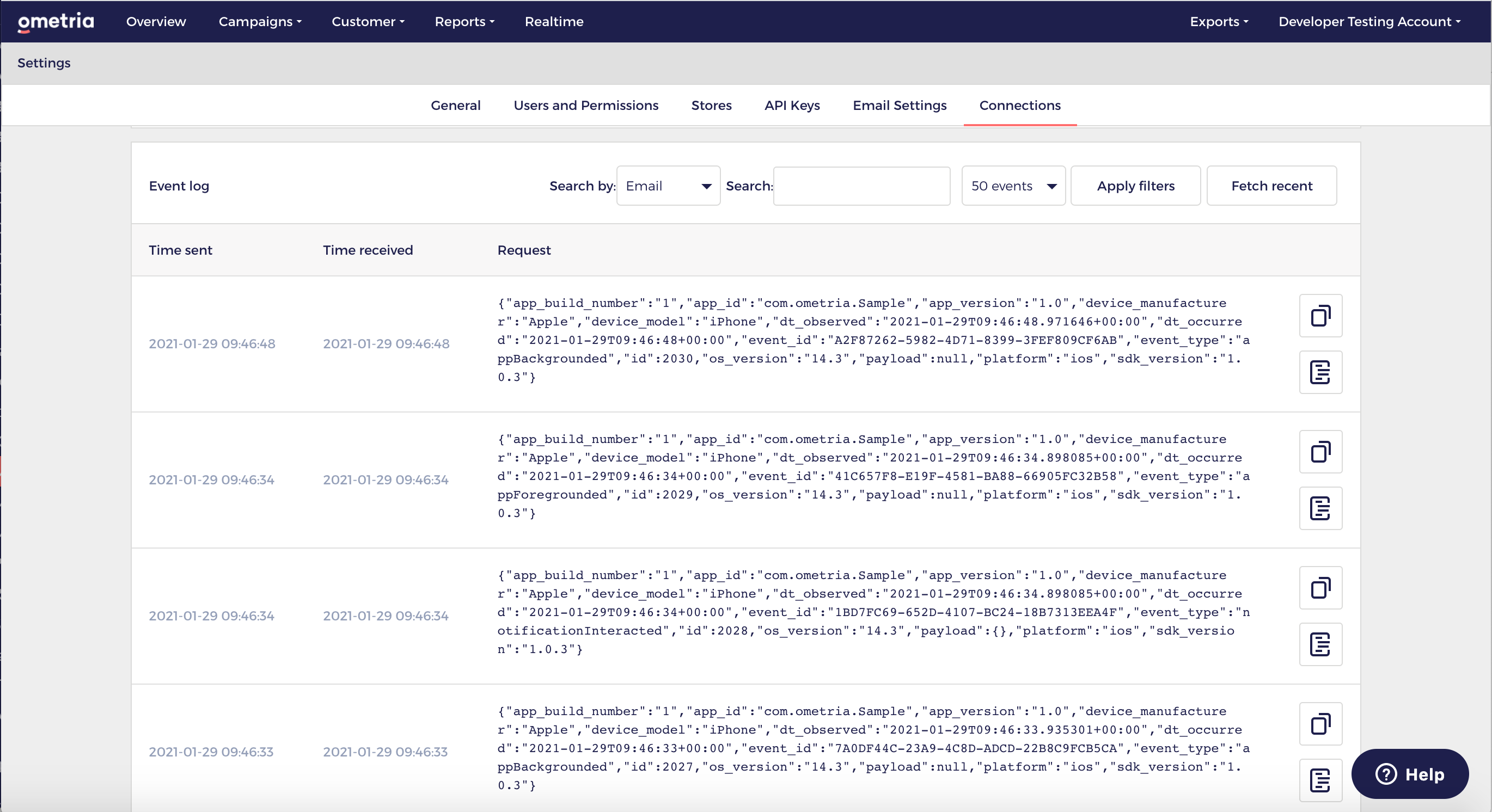 Go to: Settings > Connections > select Mobile App and scroll down to see the log.
The following information is available:
| | |
| --- | --- |
| Column | Description |
| Time sent | The time the event was sent from the mobile device to Ometria. |
| Time received | The time the event was received by Ometria. |
| Request | Details of the request. |
You also have options to filter the log based on:
To inspect the code more closely, you can click:

to see the full block, and you can click

to copy the code to your clipboard.