Duplicate broadcast nodes
Why?
Whether you're creating complex granular segmentation or building campaigns for multiple markets, we want your broadcast campaign creation process to be as efficient and easy as possible.
What's new?
You can now duplicate any nodes in the broadcast builder at the click of a button: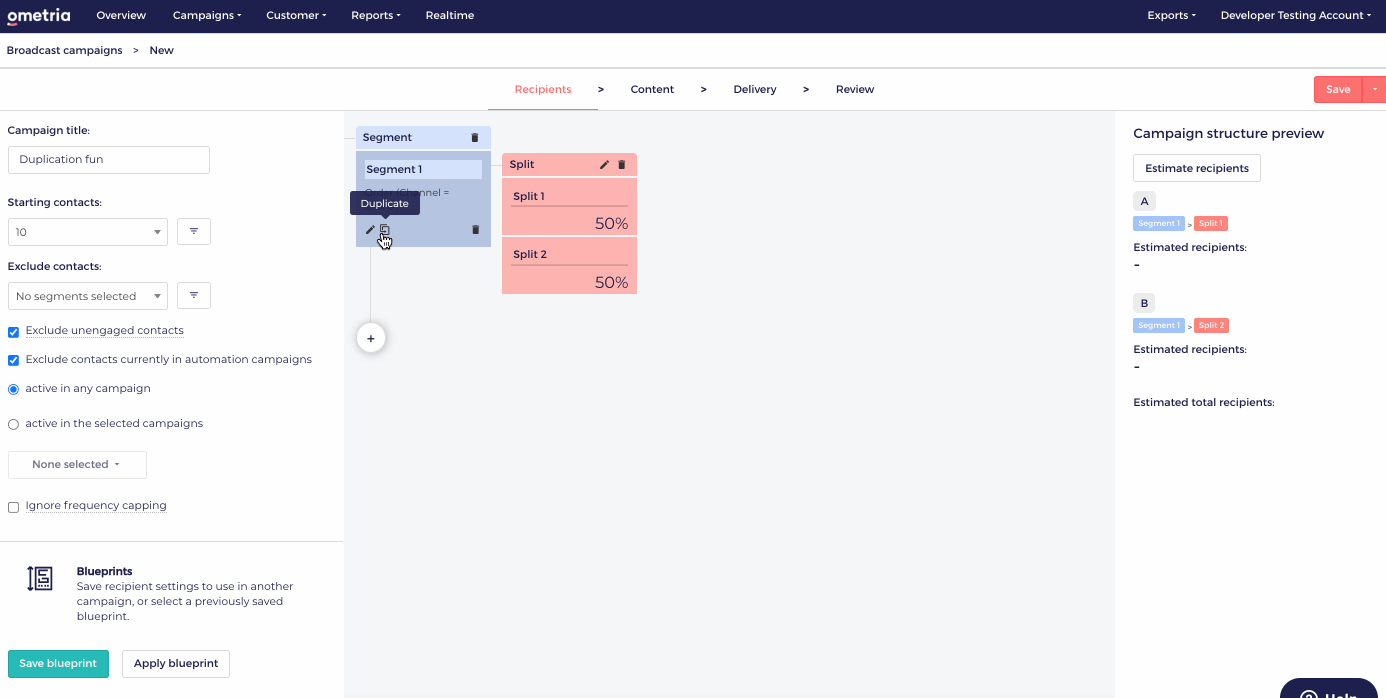 Frequency capping
Why?
Our frequency capping feature (previously known as rate limiting) only affected email sends.
As we expand our cross-channel capabilities, we've made some improvements to help you manage how often you communicate with your contacts.
What's new?
You can now set frequency caps for:
All channels

Email

Push

SMS
The caps can apply per day or per week: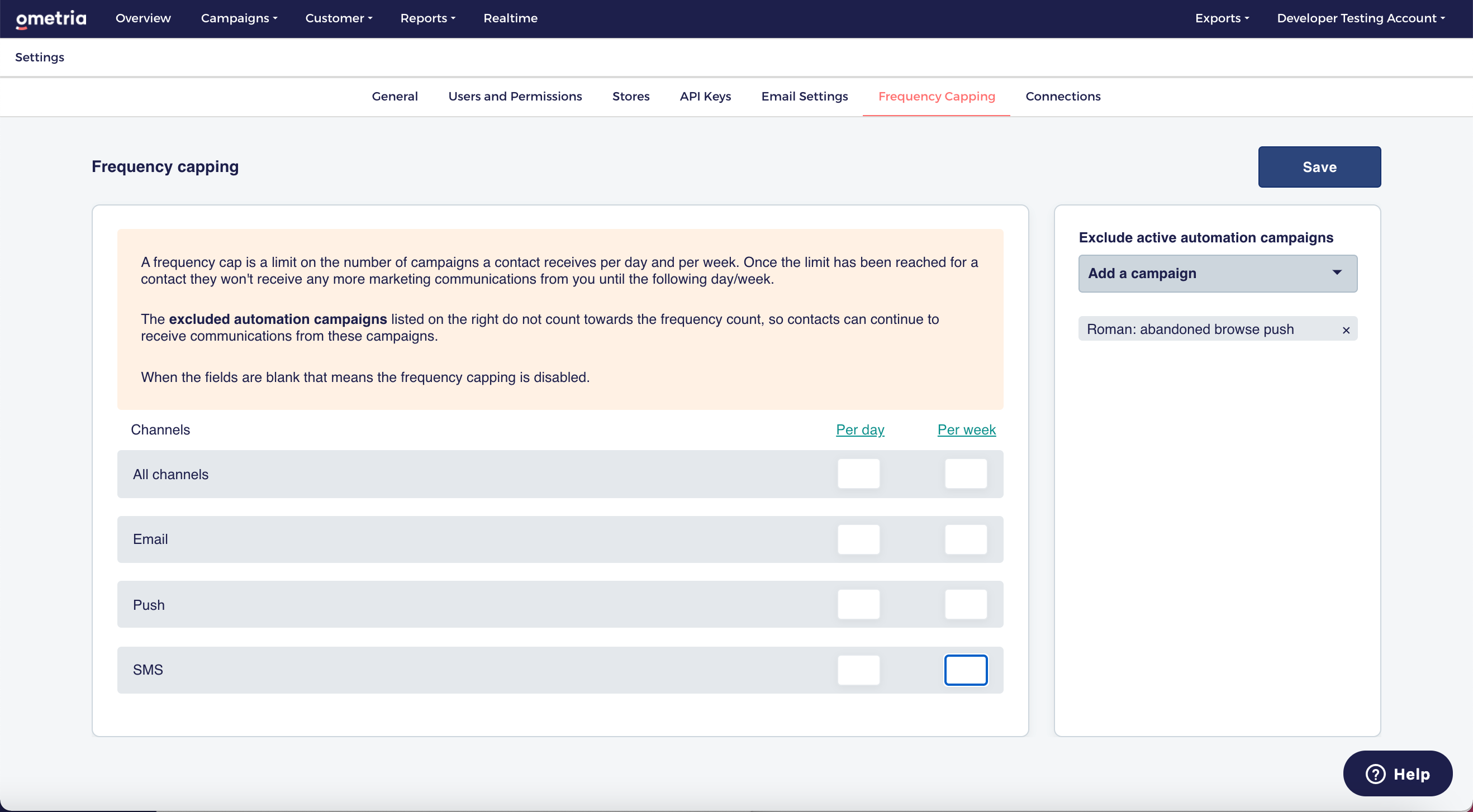 We've also made it easy to exclude specific automation campaigns from your frequency count.
For full details and use cases, see Frequency capping.
Drag and drop campaign nodes
Why?
Segments in automation and broadcast campaigns are prioritised from top to bottom, and making manual changes to the structure of campaign flows can take up a lot of time.
What's new?
You can now drag and drop the nodes in your campaigns up and down, making re-organising your flows quick and easy.
Note: You can move your nodes vertically (up and down) but not horizontally (side to side).
In automation campaigns: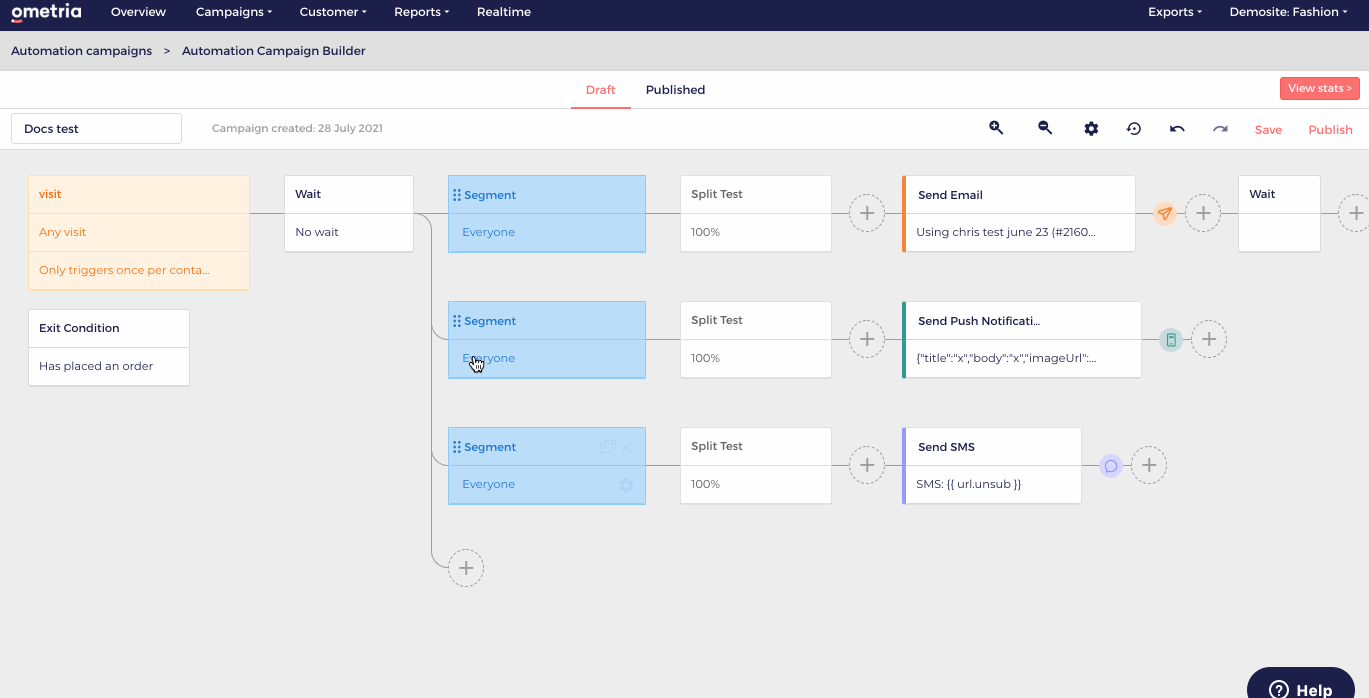 In broadcast campaigns: