Create welcome and browse campaigns tailored to specific attributes your contacts browsed before they were identified by Ometria with Yieldify.
Ometria only collects visit information once a contact has been identified.
Yieldify bridges this gap by providing website personalisation and behavioural segmentation that can maximise your conversion rate (from lead to contact) in Ometria.
Setting up Yieldify
You should get in touch with your Customer Success Representative who will work with you to set up the fields you need in your Ometria account.
Segmentation
Once setup is complete, you'll be able to use the Yieldify fields in the customer filter: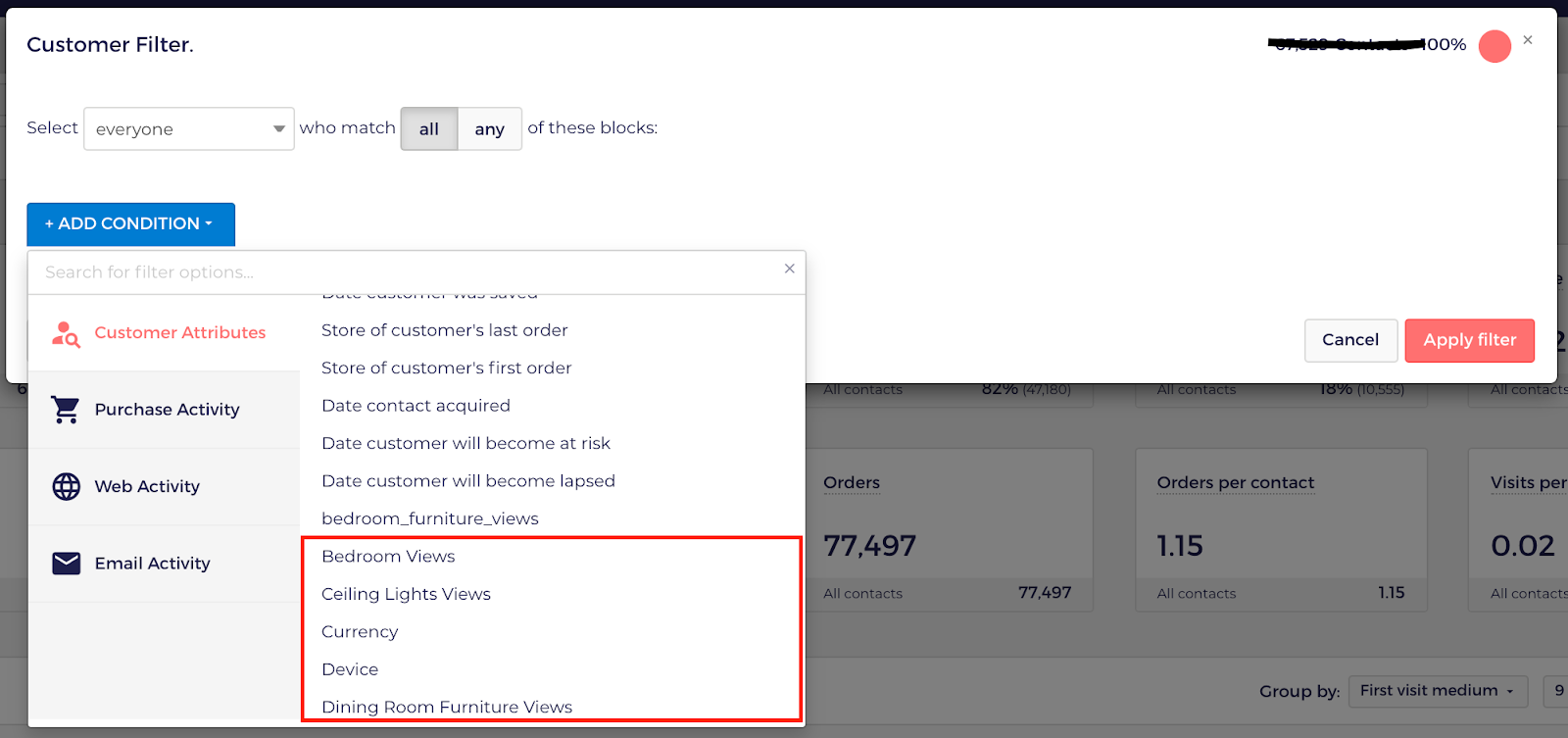 This means you can split your welcome and browse campaigns in a way that provides meaningful content to contacts who are most engaged by certain categories.
Add product recommendations to your emails to drive bespoke content to these contacts.