Automation campaign performance: Export grouping options
Why?
We want you to get the most out of your regular KPI reporting and enable you to perform ad hoc investigations by really getting into the detail of your data.
What's new?
We've added granularity to your export options in Campaign performance: Automation campaigns.
Go to Campaign performance > Automation campaigns and scroll down to the Automation campaigns list.
Select Export.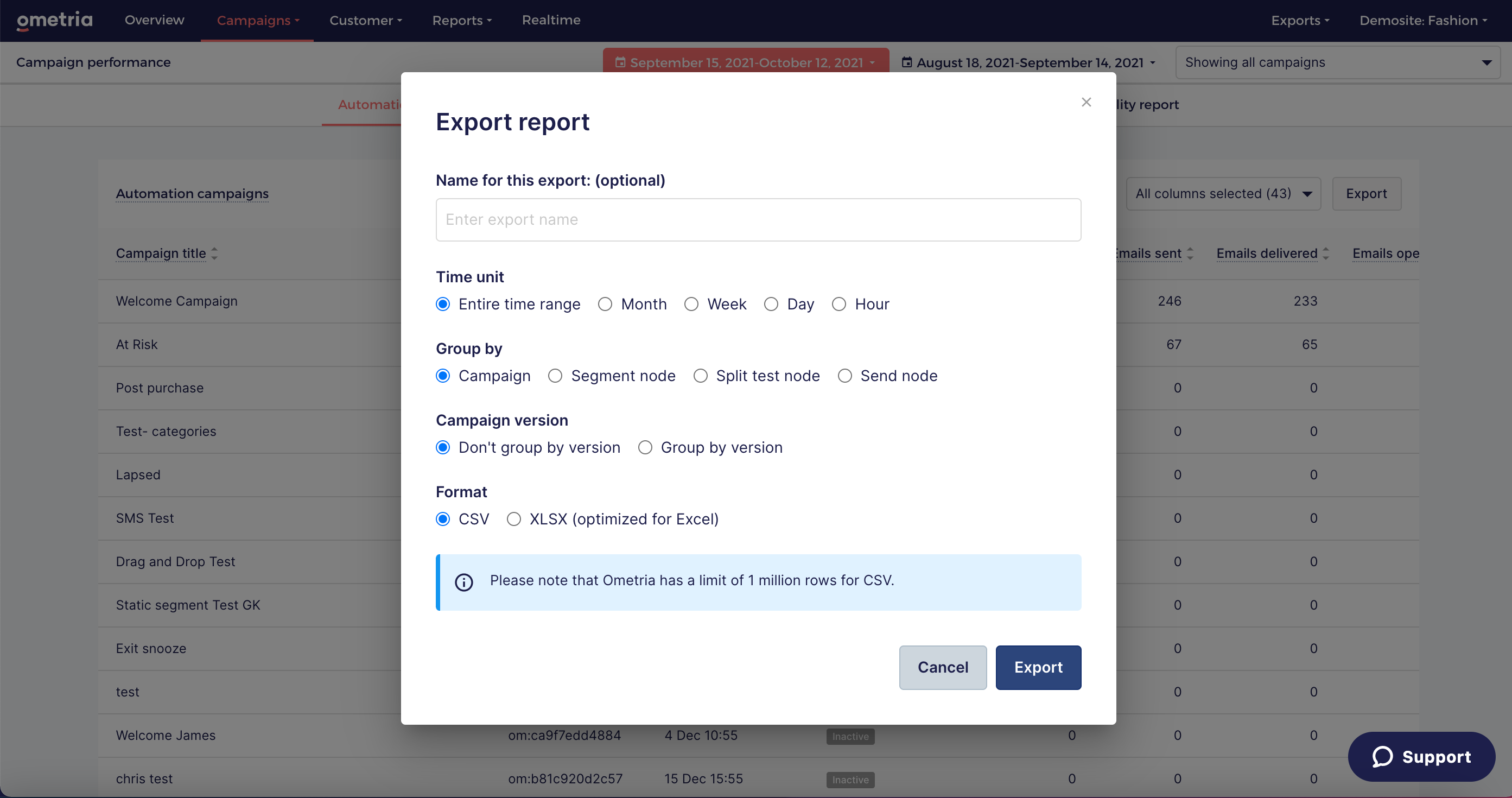 Name your export and select the options that best suit your needs.
You can break down your data by any of the following:
Time unit (hourly, daily, weekly, monthly)

Campaign node level (segment node, split test node, send node)

Campaign version (either grouped or separate rows)
Note: To make sure you get the most relevant and actionable data in your export, when you choose to group by a campaign node level and/or a campaign version, any segment nodes without KPI data (i.e. with a value of 0) will be excluded from the export.
Finally, choose your format (CSV or XLSX) and click Export.
API based Magento 2 integration
Why?
We wanted to create a faster and simpler data integration capability for our Magento 2 customers.
What's new?
We've developed a brand new API based Magento 2 integration which will reduce data ingestion time.