Faster broadcast sends
Why?
Earlier generation of your broadcast campaigns means more accurate send times.
What's new?
When you schedule a broadcast campaign, Ometria begins generating the emails approximately one hour before the scheduled send time.
Campaign generation is a necessary step which happens behind the scenes to make sure your campaign is sent to the right contacts with the right templates.
Depending on the volume of your broadcast sends this can take up to an hour, which is why it happens ahead of the scheduled time.
In the Scheduled screen you can see which of your campaigns are Generating: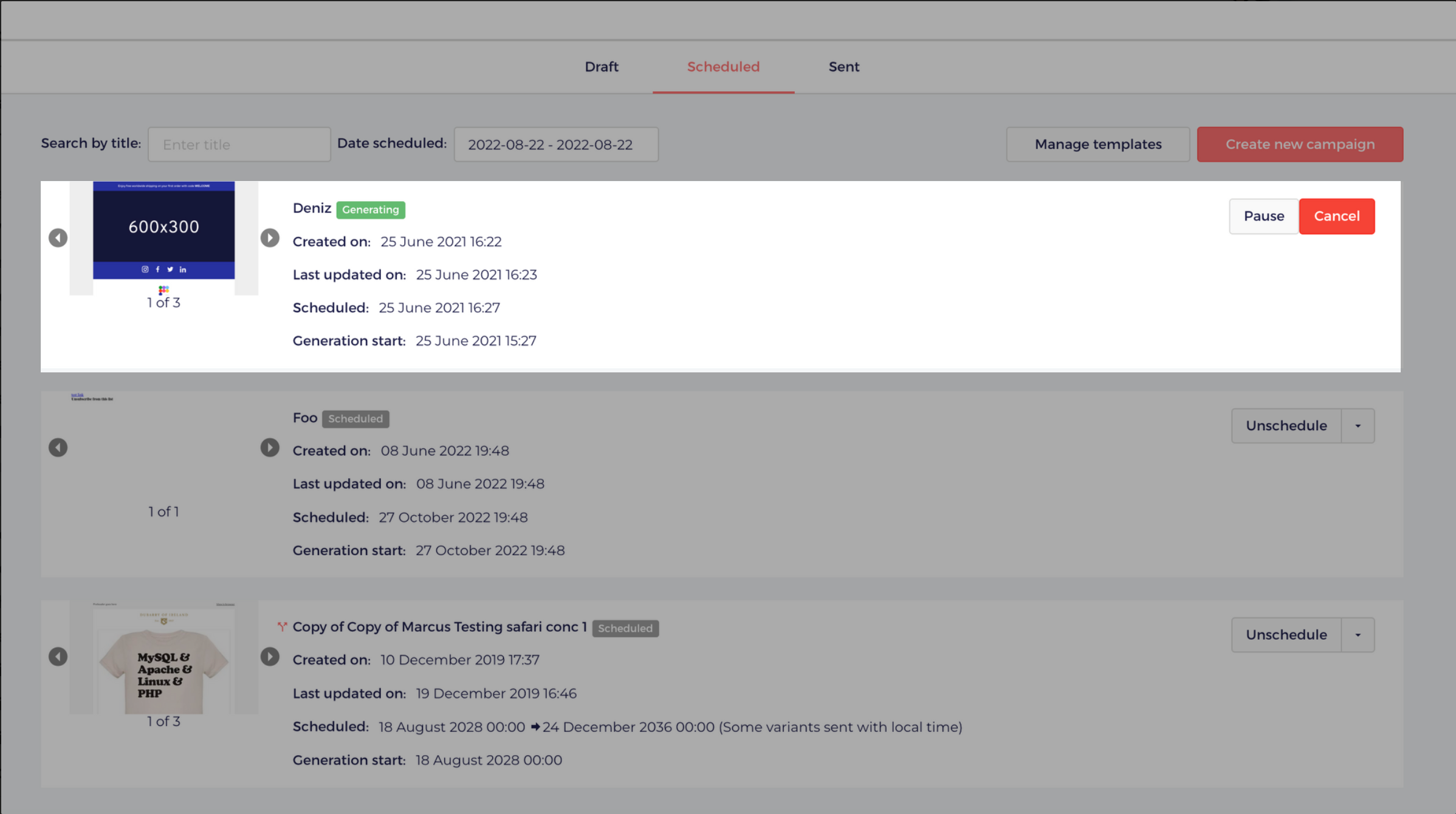 Campaign generation happens an hour before the scheduled send time.
If campaign generation is finished before your scheduled send time, Ometria will wait until the time you scheduled to begin sending the campaign.
Once your campaign starts sending the status changes to Sending now:
For full details, see Scheduling and sending broadcast campaigns.