Updates to the mobile app SDKs for push
Why?
We want to make sure you're giving your customers the best experience across all channels.
What's new?
We've updated our SDK libraries to include the following:
Added the id property to OmetriaBasket
Added variantId property to OmetriaBasketItem
Check out the changelogs for our SDKs here:
Find out more about push notifications:
Send push notifications in your automation campaigns
Why?
We are committed to opening more channels for you to communicate with your customers so that you can continue to create experiences they will love.
What's new?
You can now build push notifications into your automation campaigns!
Push notifications are clickable pop-up messages that appear on your contacts' mobile device, no matter what screen they are using.
You can use push notifications to promote offers, sales, or share real-time information with your customers.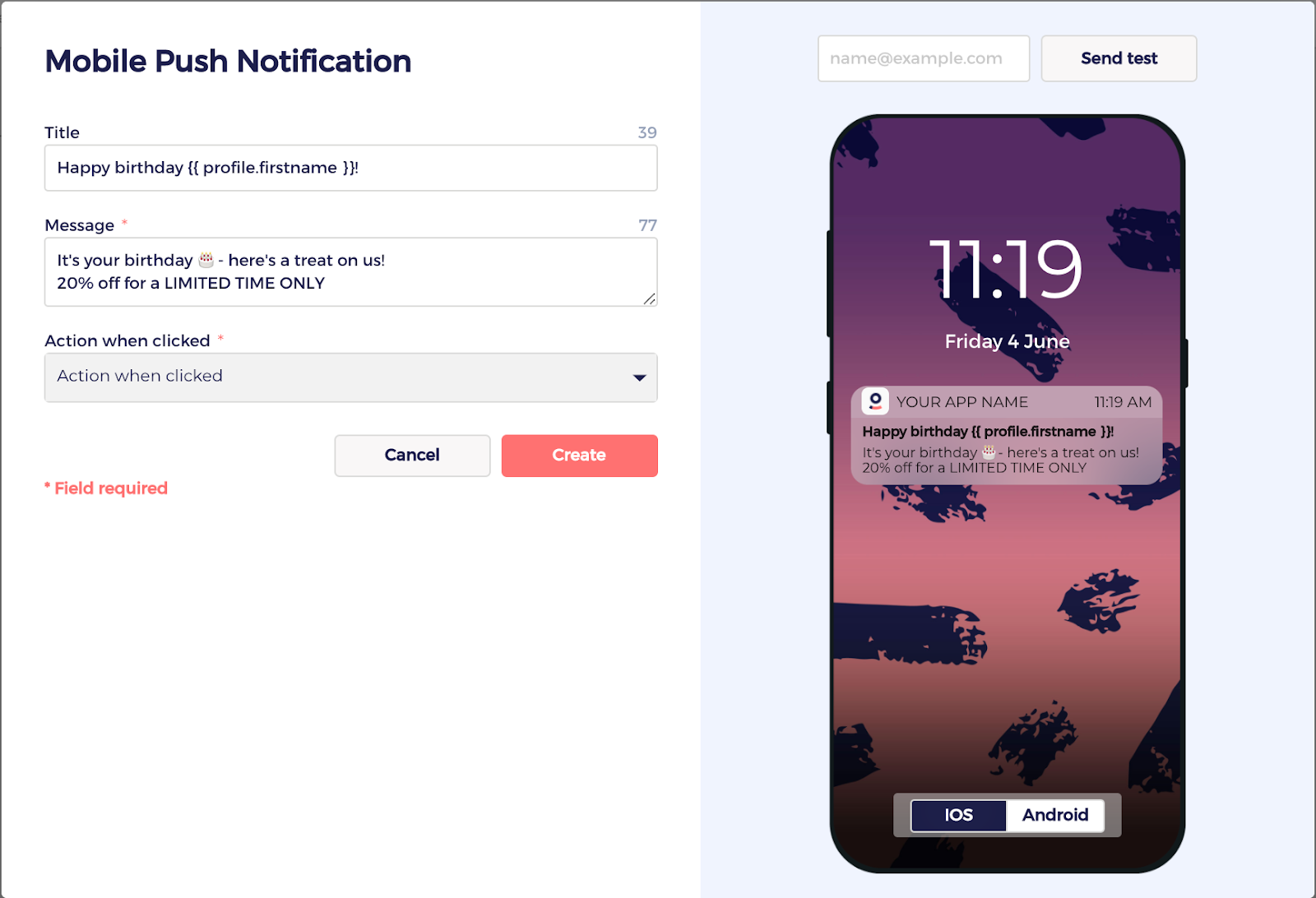 Our Send Push Notification feature supports apps built in iOS, Android and React Native SDKs.
For more information, see How to integrate your mobile app with Ometria.
Note: This feature is available as an add on. If you are interested in building push notifications into your automation campaigns please contact your Customer Success Manager who can advise you on setup and next steps.
Ometria's push notifications also allow for deep linking - AKA universal links or app links - which mean you can send links which direct contacts to your mobile app if they have it installed.
For full details on push notifications, read our push notifications overview.