Security permissions updated for the mobile app event log
Why?
Ometria respects the trust you place in us, and we are committed to making sure your data and your customers' sensitive data is secure.
What's new?
We've adjusted security permissions which affect the information displayed in the Mobile app event log.
Go to: Settings > Connections > select Mobile App and scroll down to see the log.
Users who don't have the correct permissions won't be able to see the log, which can contain personally identifiable information (PII), e.g. email addresses.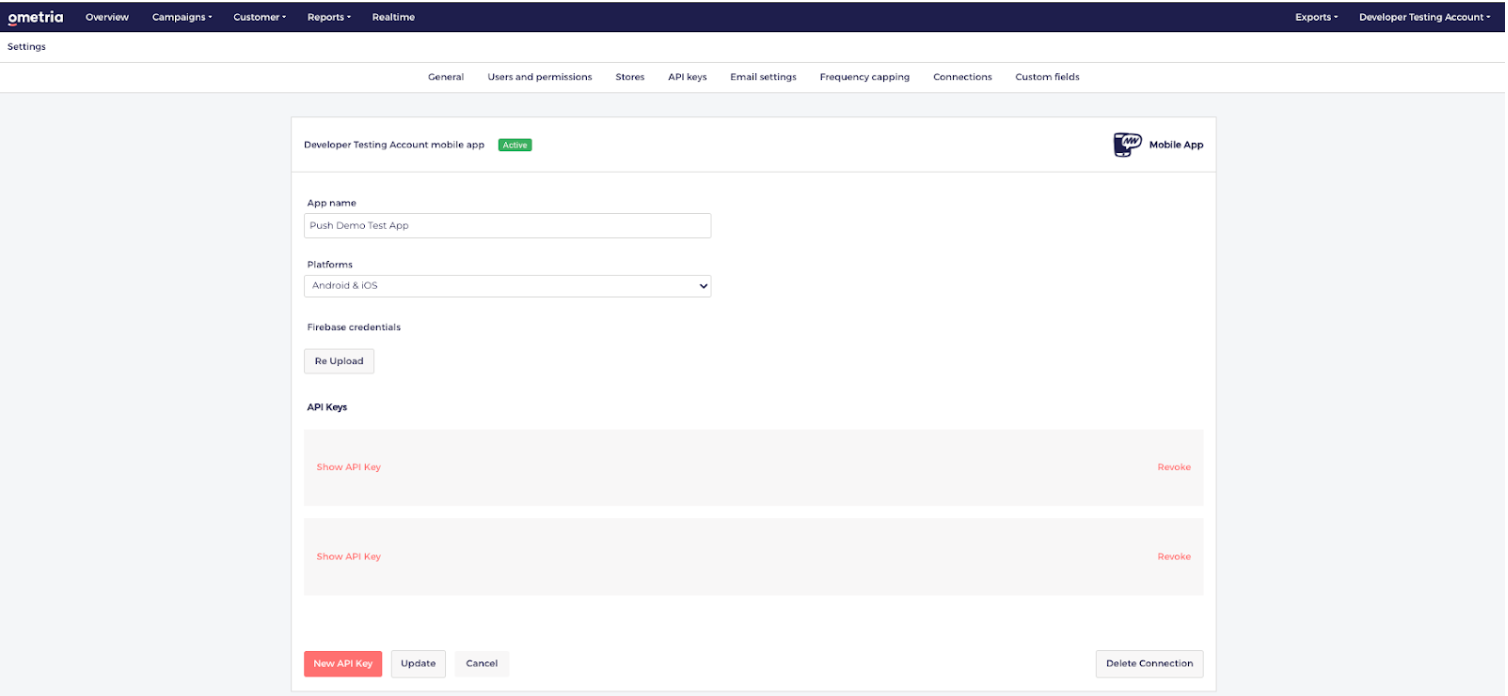 To allow users permission to view this information, go to Settings > Users and permissions and select the user from the list on the left.
Select the following Permissions:
Access settings (excluding user access and API keys)

View customer details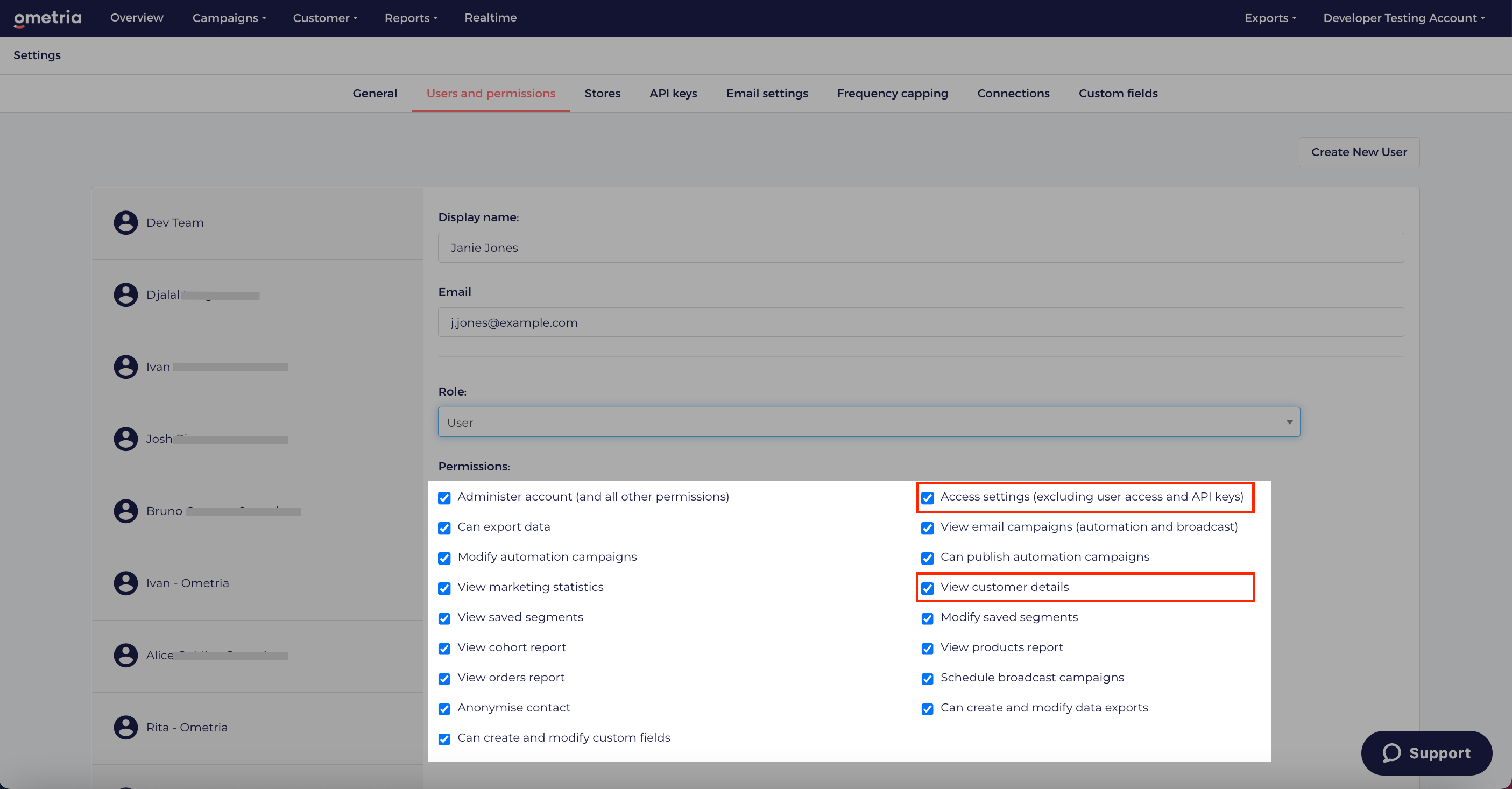 Select Save.
The user can now view the Events log in Connections > Mobile app.