The Profile data panel in the contact details screen shows key information about your contact: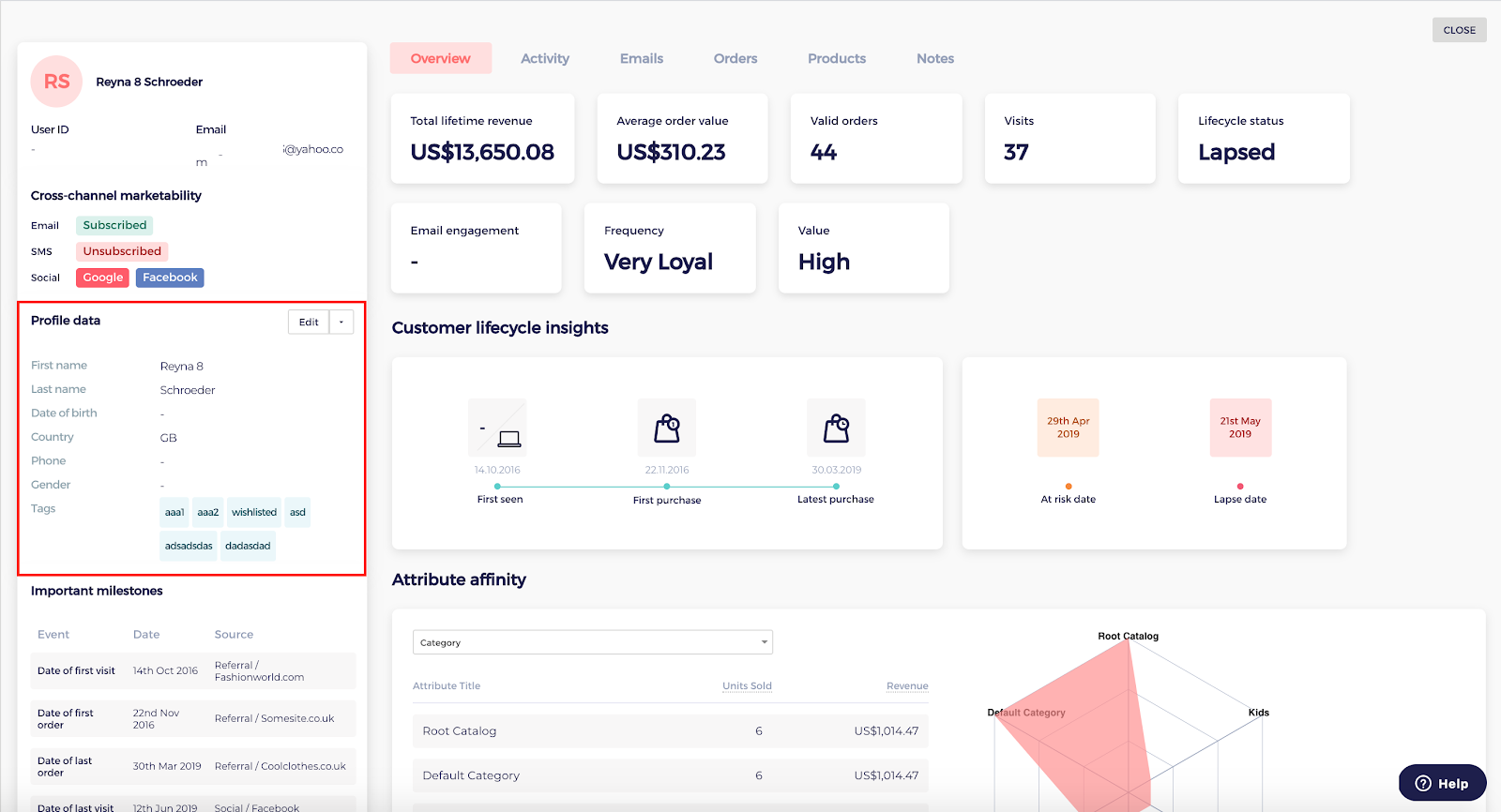 Field

Description

User ID

The ID number optionally assigned by you as the 'customer_id' field.

First name

The contact's first name.

Last name

The contact's last name.

Date of birth

The contact's date of birth, if known.

Country

The contact's home country.

Language

The contact's preferred language.

Phone

The contact's phone number, if known.

Gender

The contact's gender, if known.

Ometria's gender options are M/F/O.

Tags

Any tags assigned to this contact.
Select Edit to change any of this information, as well as gender, date of birth, and any custom fields you have setup: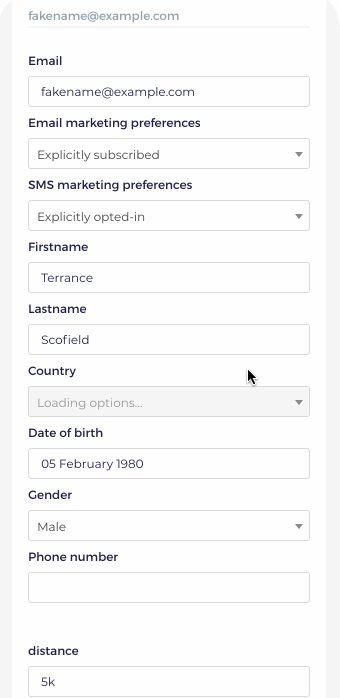 You can also select Edit > Anonymise contact to anonymise this contact record.