This action synchronises (or 'pushes') contacts from a segment to a third party provider, e.g. Facebook, Google Ads, etc.
Syncing contacts means you don't have to manually export contact lists in CSV files from Ometria and enter them in a third party portal.
Note: To sync contacts to a third party, you must have that third-party account setup.
To see which third-party accounts you already have setup, go to Accounts > Settings > Connections.
Select Sync from the View drop-down.
The Sync segment pop-up displays. Select Sync against the connection you want to use.
The red OFF icon means that the segment is not currently synced with that connection: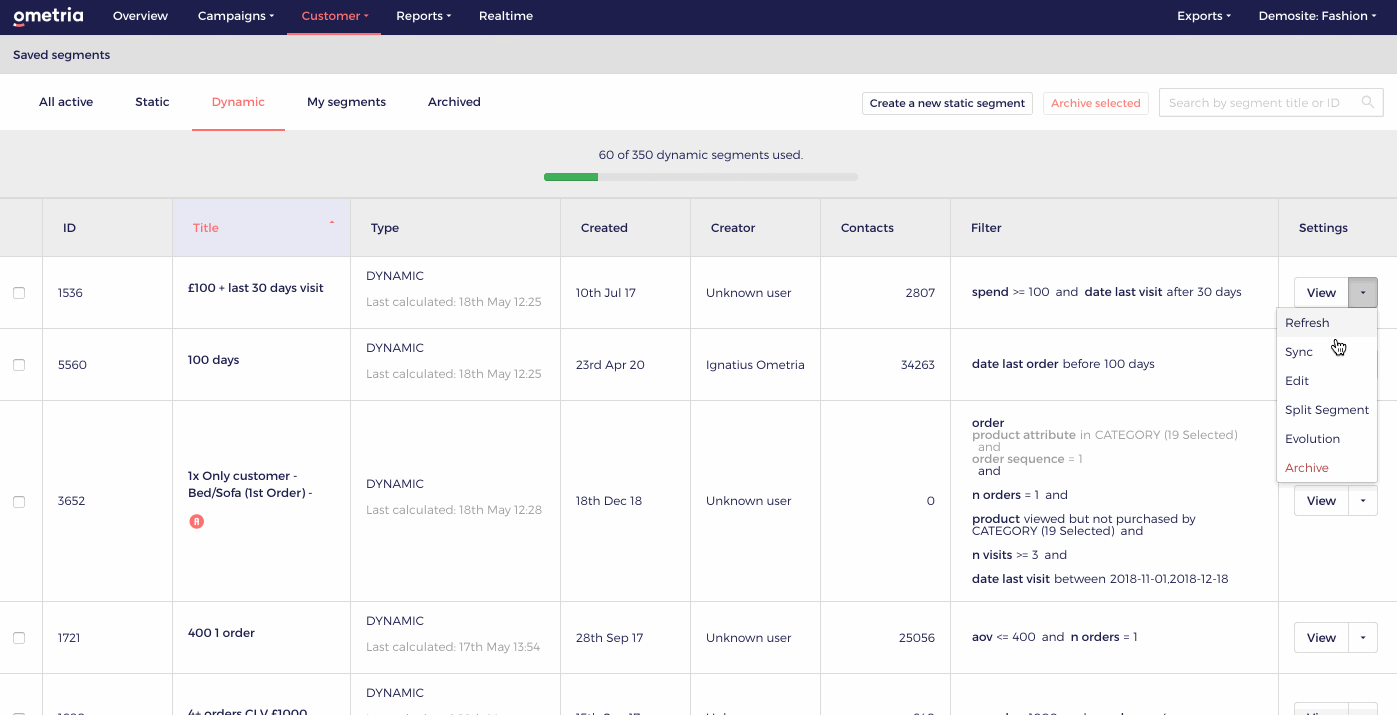 If you want to use your synced segment in an automation campaign (i.e. contacts in the automation flow who meet the conditions are added to a synced segment) you need to create a static segment, not dynamic.
Once you've selected Sync your contacts are dynamically synced whenever they meet the segment conditions, so your third party lists are constantly updated.
Any contacts added to or removed from your Ometria segment (i.e. when the segment updates) are also added to or removed from the corresponding third party list.
Important: From October 2018, Google's Customer Match Policy has changed and could affect your ability to sync data if you use Customer Match for advertising. See the Google Support page for more information.