From the Campaign performance dashboard you can track your subscribers vs. unsubscribers over a specific date range.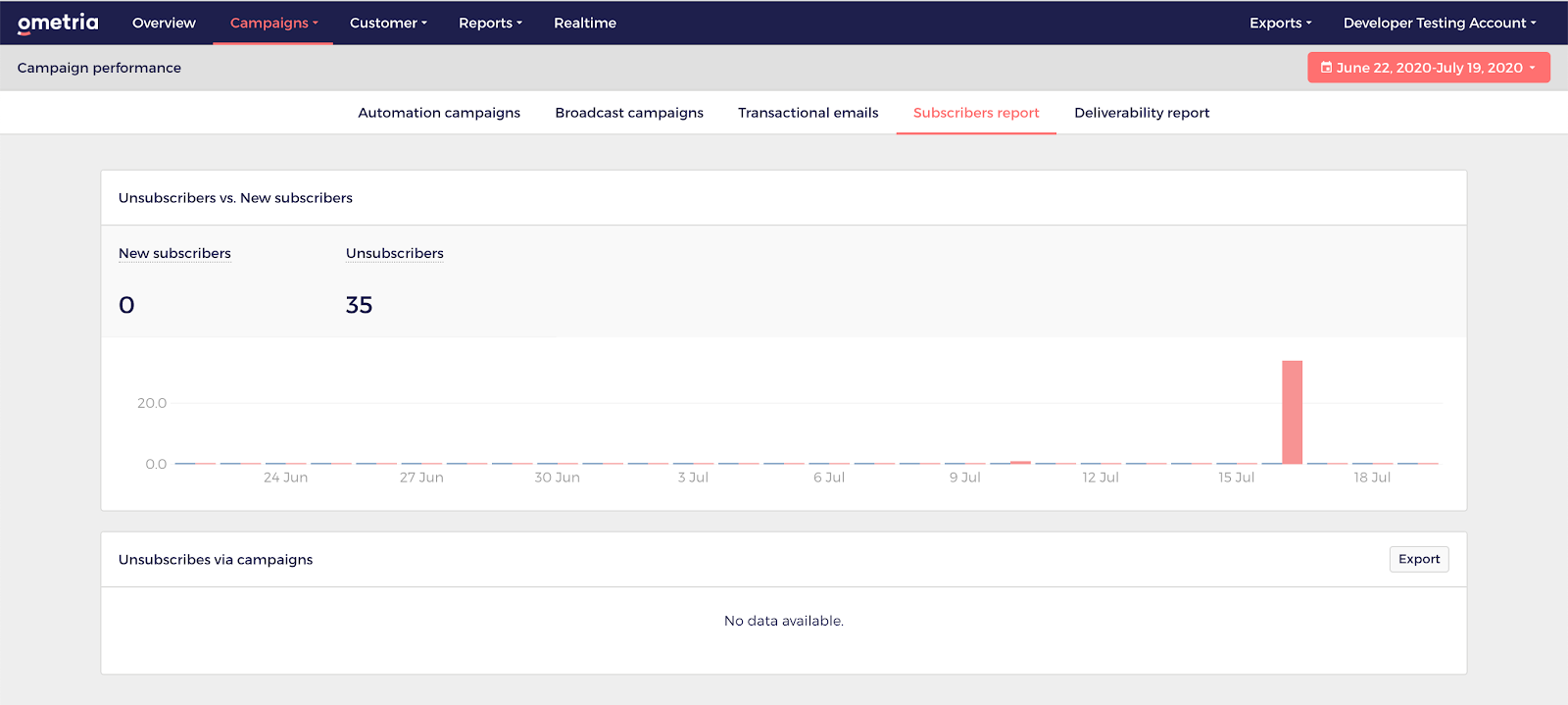 The data in this report comes from the contact's record, and checks the earliest date they were opted-in (subscribed) to receive marketing communications from you.
See also: Retrieve contacts that unsubscribed using their email client (via API)
Go to: Campaigns > Campaign Performance > select the Subscribers report tab.
You can set your date ranges for reporting at the top of this screen.
Select any of the pre-configured date ranges from the drop-down, or choose Custom Range to bring up the calendar tool and set your own range: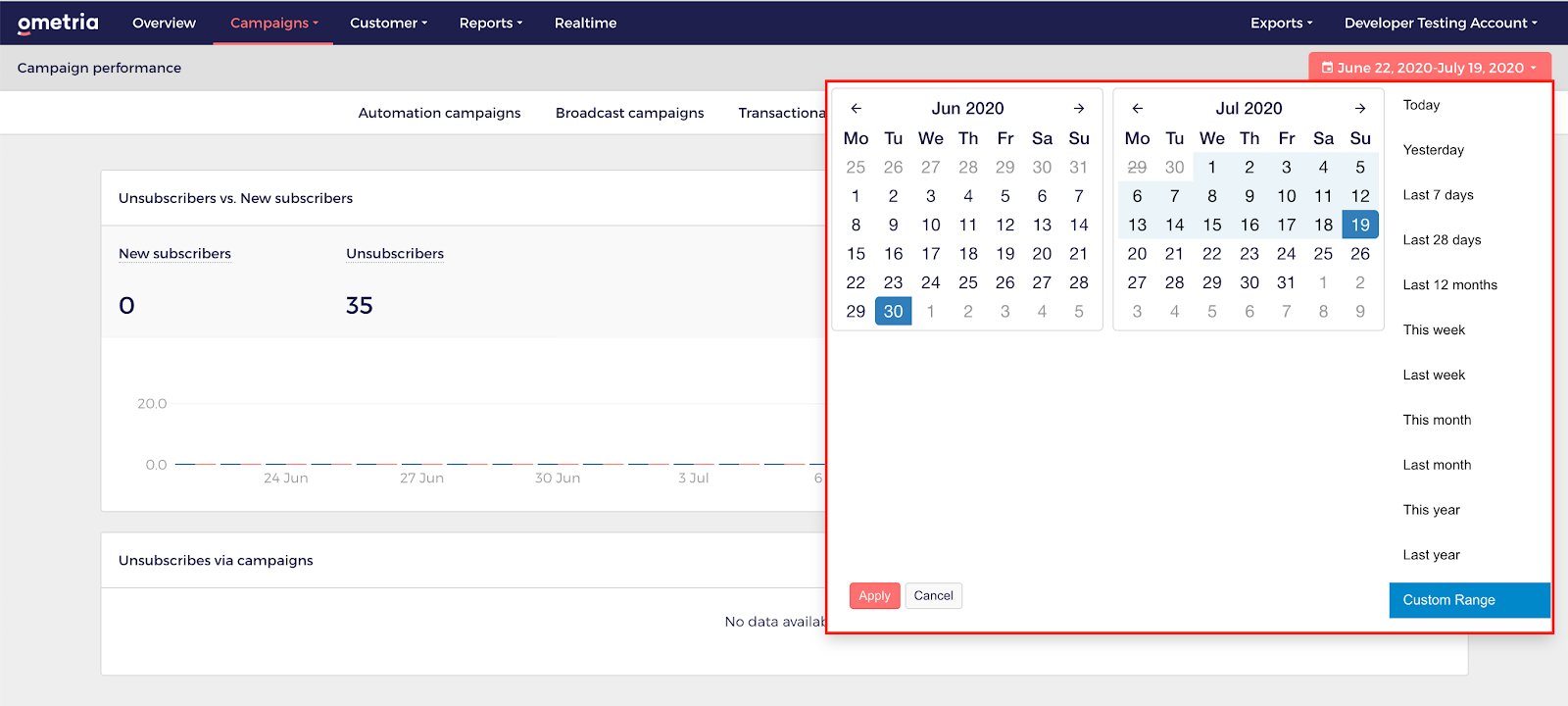 See also: