From the Campaign performance dashboard you can track your subscribers vs. unsubscribers over a specific date range.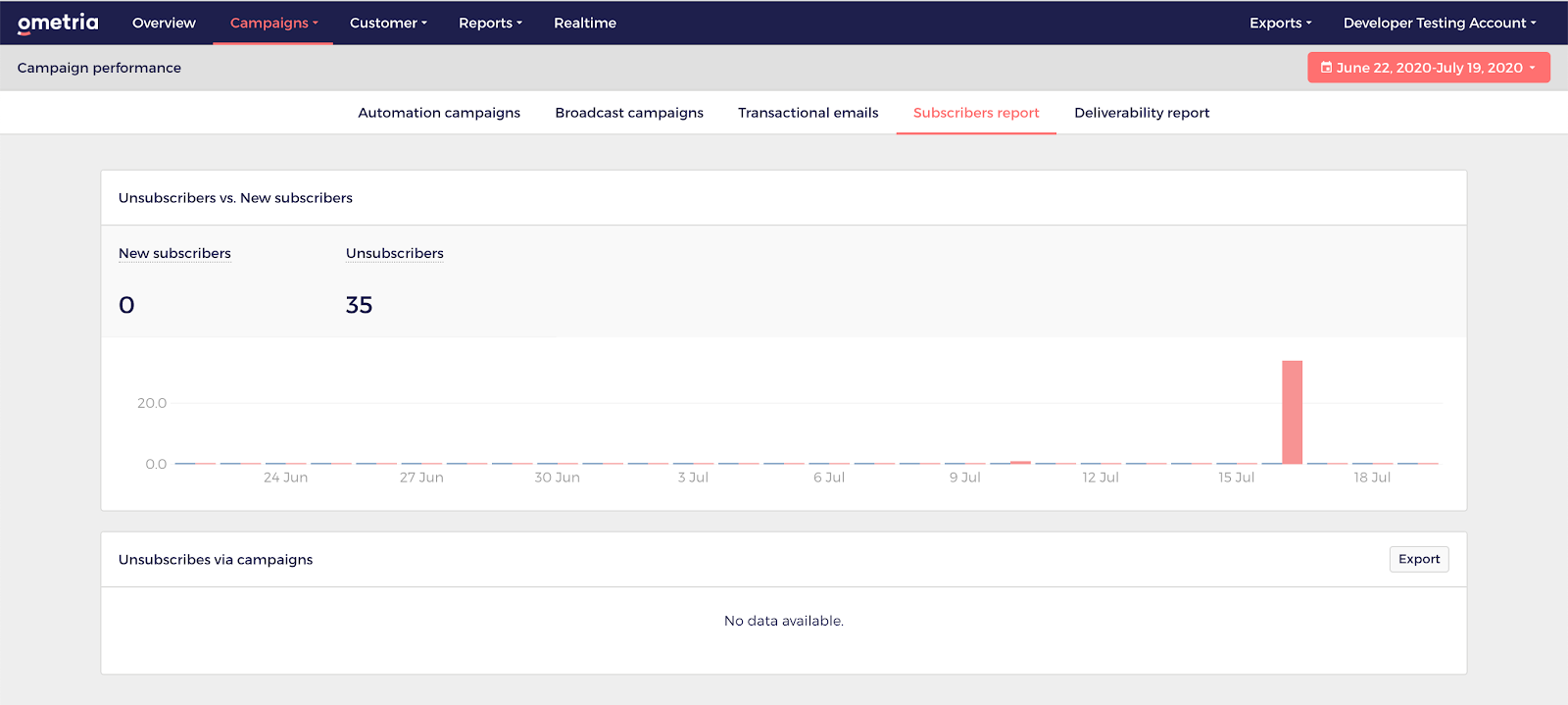 The data in this report comes from the contact's record, and checks the earliest date they were opted-in (subscribed) to receive marketing communications from you.
See also: Retrieve contacts that unsubscribed using their email client (via API)
Navigation
Go to: Campaigns > Campaign Performance > select the Subscribers report tab.
You can set your date ranges for reporting at the top of this screen.
Select any of the pre-configured date ranges from the drop-down, or choose Custom Range to bring up the calendar tool and set your own range: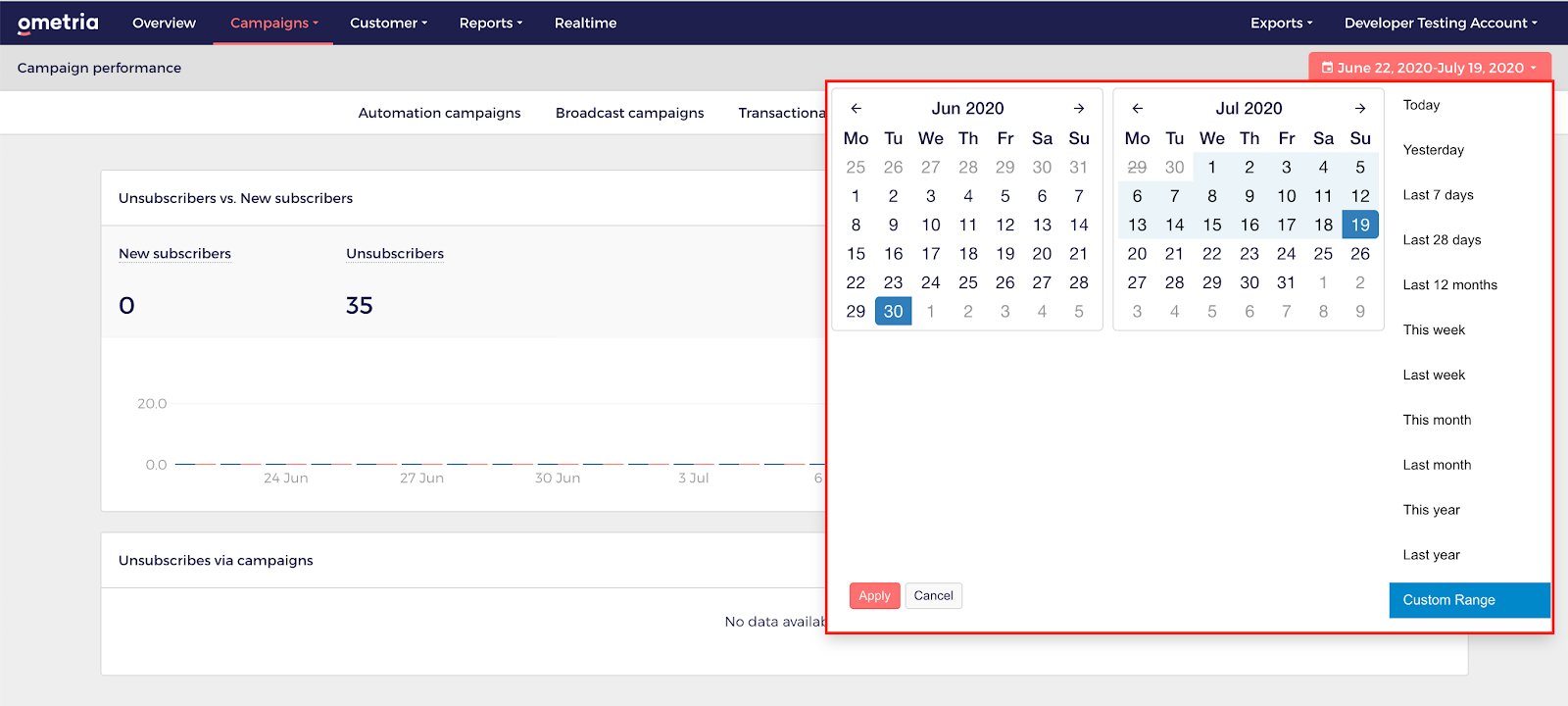 Unsubscribers vs. New subscribers
This graph shows how your number of New subscribers (in blue) and your number of Unsubscribers (in coral) has changed over your selected period.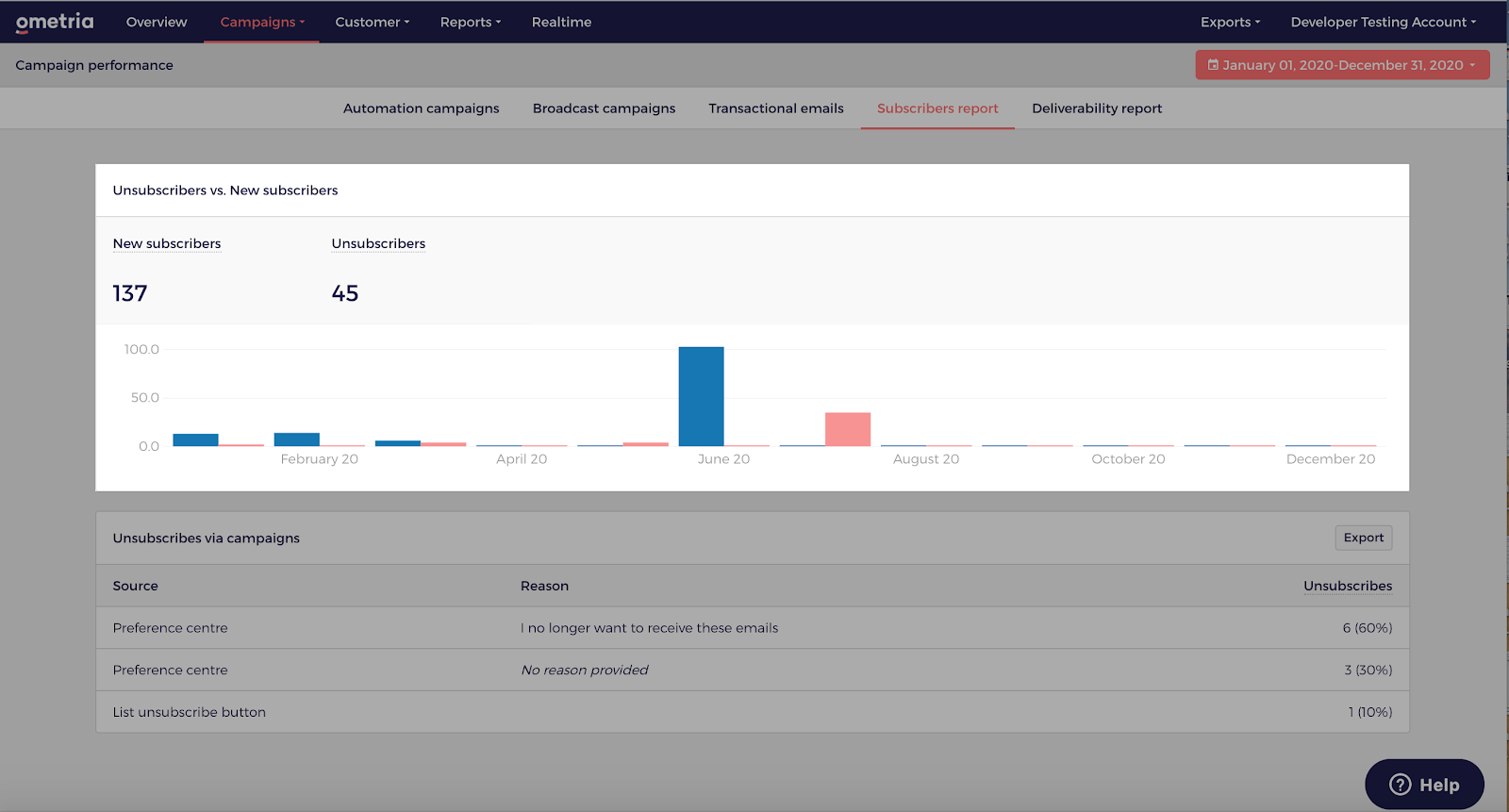 Mouse-over the columns for more information:

Unsubscribes via campaigns
This table shows the number of unsubscribes from campaigns (i.e. the contact has clicked on an unsubscribe link in an email sent via Ometria) over your specified period.
The reason for unsubscription is also listed (based on the data in your preferences centre).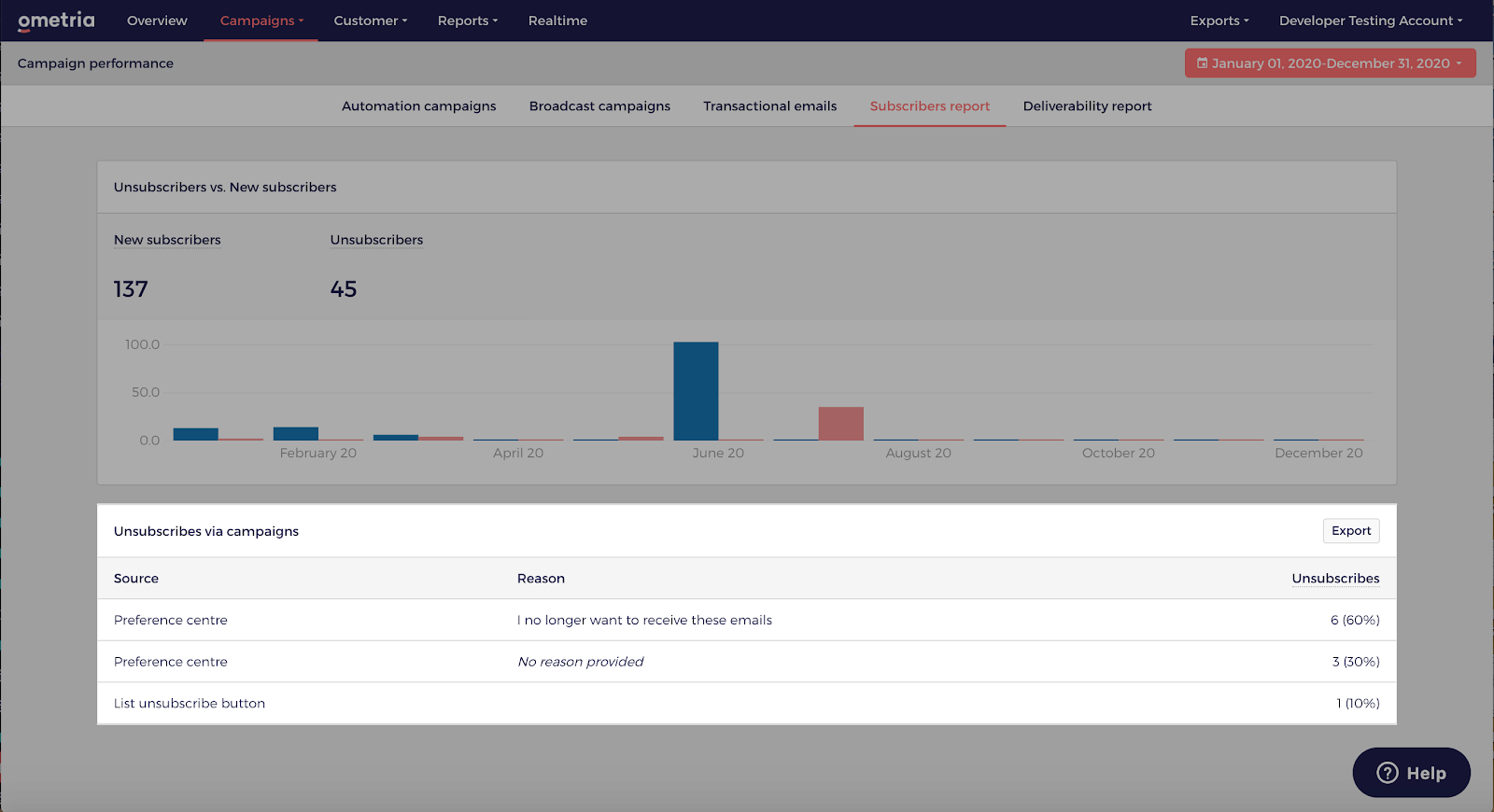 The data in this table can be exported to a CSV file by selecting Export.