In Ometria you can use the Customer filter to create very specific segments based on the custom events you have set up.
For example:
wish list event

customer requested a brochure

customer visited an offline store

customer has visited a specific webpage or has completed a specific action on a website.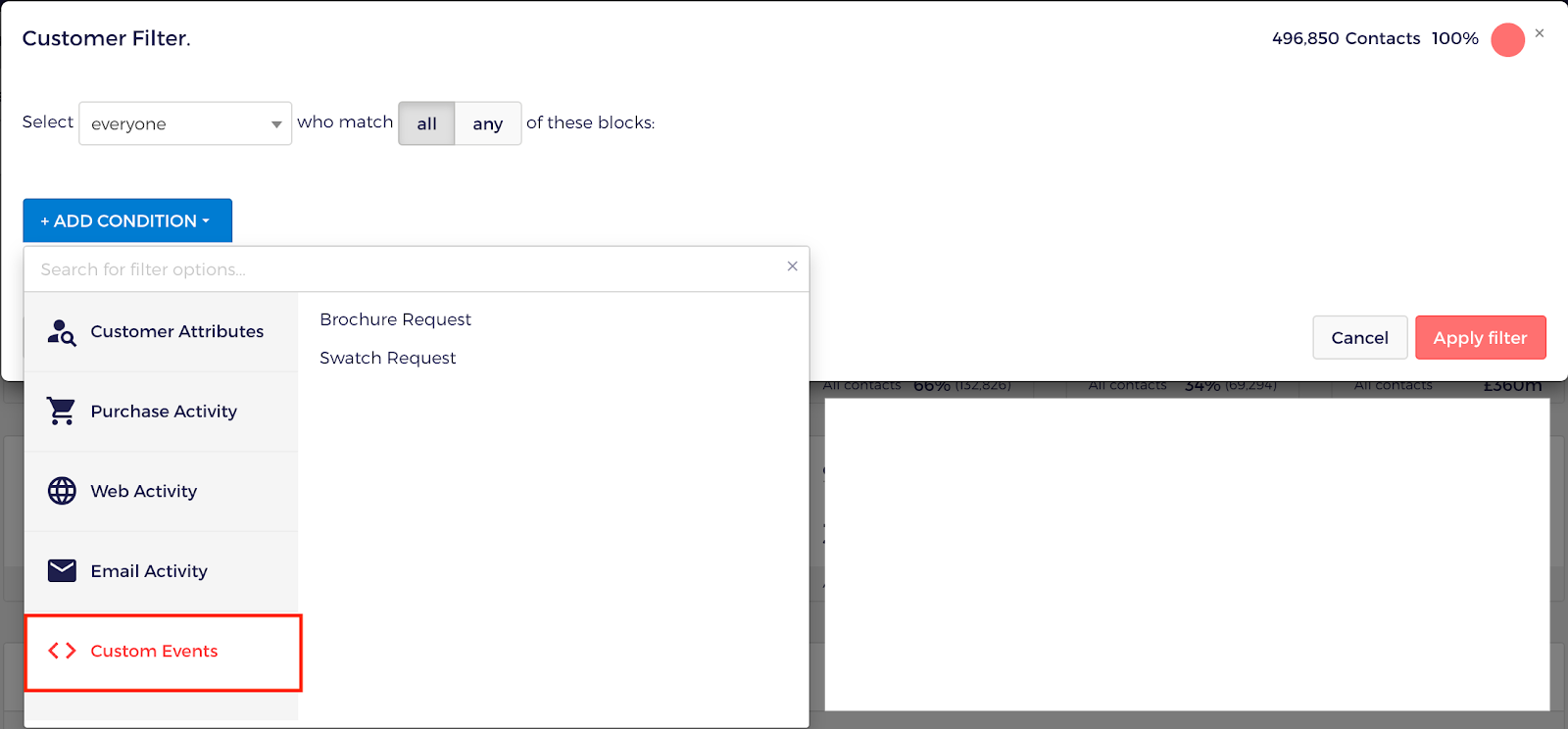 Navigation
The customer filter is available from the following screens in Ometria:
Customer > Segment Explorer > Filter Customers
Broadcast Campaigns > Select a segment node > Filter Customers
Reports >
Note:
Custom event segmentation is not currently available in automation campaigns - to use a custom event segment in your automation campaigns you should create a dynamic segment in the
segment explorer
and then use a
segment condition
to filter 'Customer belongs to segment - which is/which is not':

Remember, dynamic segments update every six hours - bear this in mind when creating automation campaigns based on your custom event segments.
Segment by custom event
From the customer filter, select your custom event: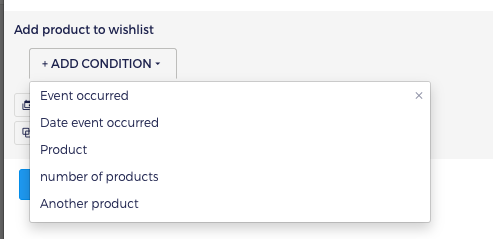 You have further filtering options based on the property type for the custom event (defined when the event was set up).
Property type
Filter options

Product

The Select products filter displays and you can choose the products you want to include or exclude.

Date

The standard date filters display - see: Segmenting contacts by date.

Boolean

Field with the options:

Number

The following filter options are available:

Greater than

Greater than or equal to

Equal to

Not equal to

Less than or equal to

Less than

Between

Not between

Which is known

Which is not known

String

A text field displays - you will need to enter an exact match to the data being passed with the custom event. E.g. Store ID.The following operators are included for further filtering:

which is

which is not

which contains

which starts with

which doesn't start with

which doesn't contain

which is known

which is not known

See also: Customer filter: Which filters
Event occurred
Event occurred is a filter option specific to custom events.
This filter returns all contacts for whom the custom event has or has not occurred - e.g. all contacts without a product wishlist.
By default, this is set to 'True' - i.e. the event has occurred.
Date event occurred
Date event occurred returns all contacts for whom the custom event occurred on a specific date - e.g. all contacts who requested a brochure in September.
This filter option comes with all of the usual date filters for further segmentation.