You can use the segment explorer to report on your subscription statistics for push notifications.
Before you can start segmenting your contacts based on mobile app usage, make sure that you or your development team have completed the following:
The steps for integrating your mobile app with Ometria.
Updated the `channel` field in the order endpoint of Ometria's API contains a value unique to mobile app orders (e.g. 'mobile app'). This is to distinguish orders from your mobile app from orders from other channels - e.g. your website in browser. If you don't do this, you won't be able to segment your mobile app users' order behaviour.
Go to Customer > Segment explorer and click Filter customers
Now select Mobile app installed from the filters list. This returns the number of contacts in your database who have enabled your mobile app: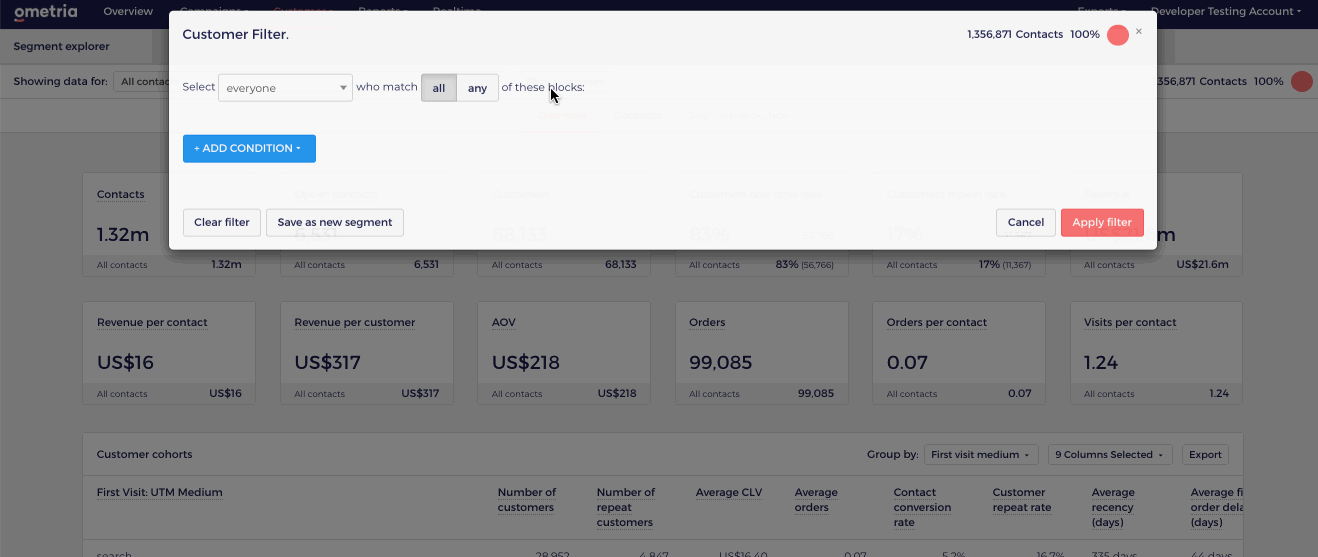 Using this as your base, you can add further filters depending on your use case.
See also: