If you're interested in sending push notifications please get in touch with your Customer Success Representative.
You can check the performance of your push campaigns in Campaign performance: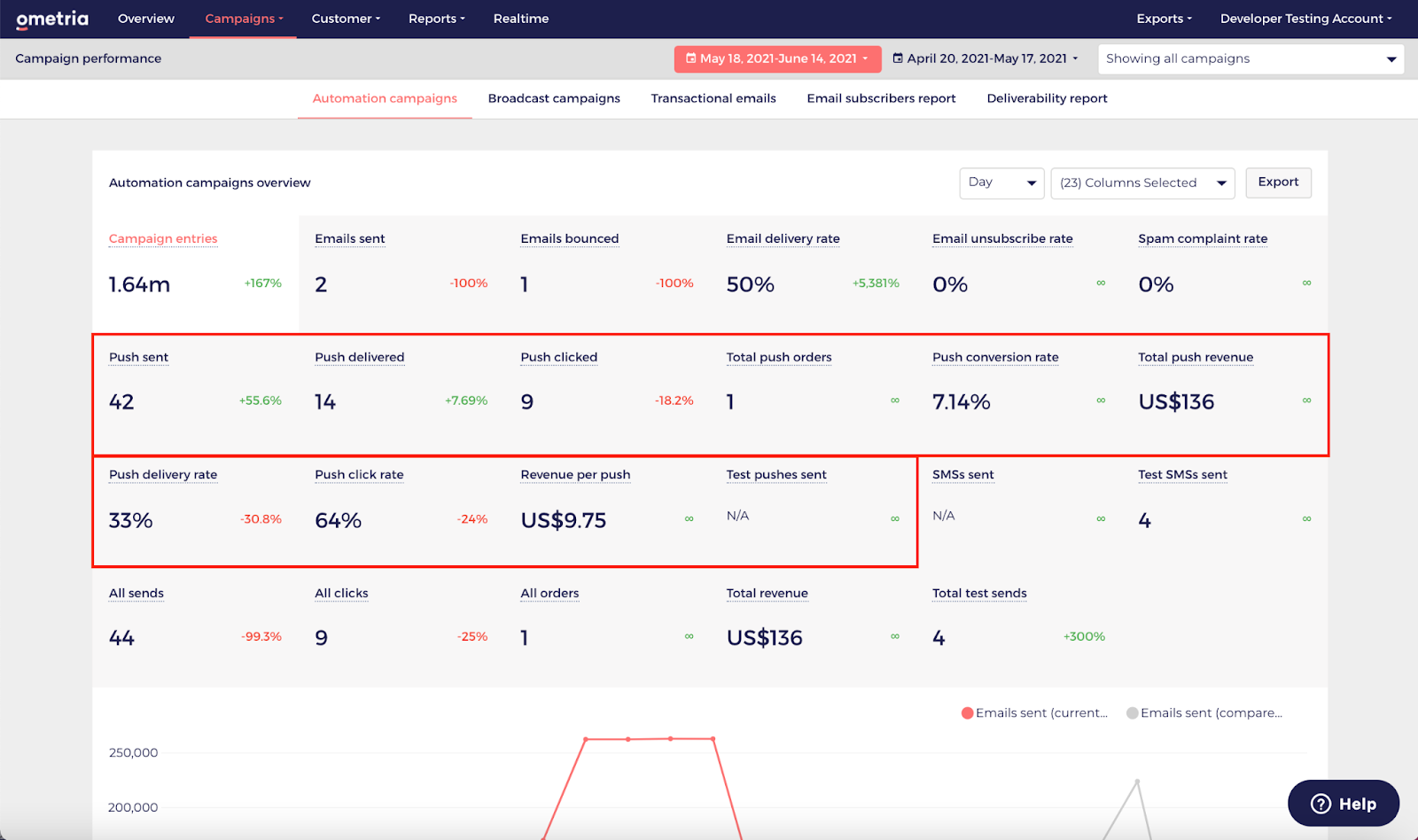 See also: Why is there a discrepancy between my sent and delivered push messages?
You can check the preview of your push notifications from the Activity tab: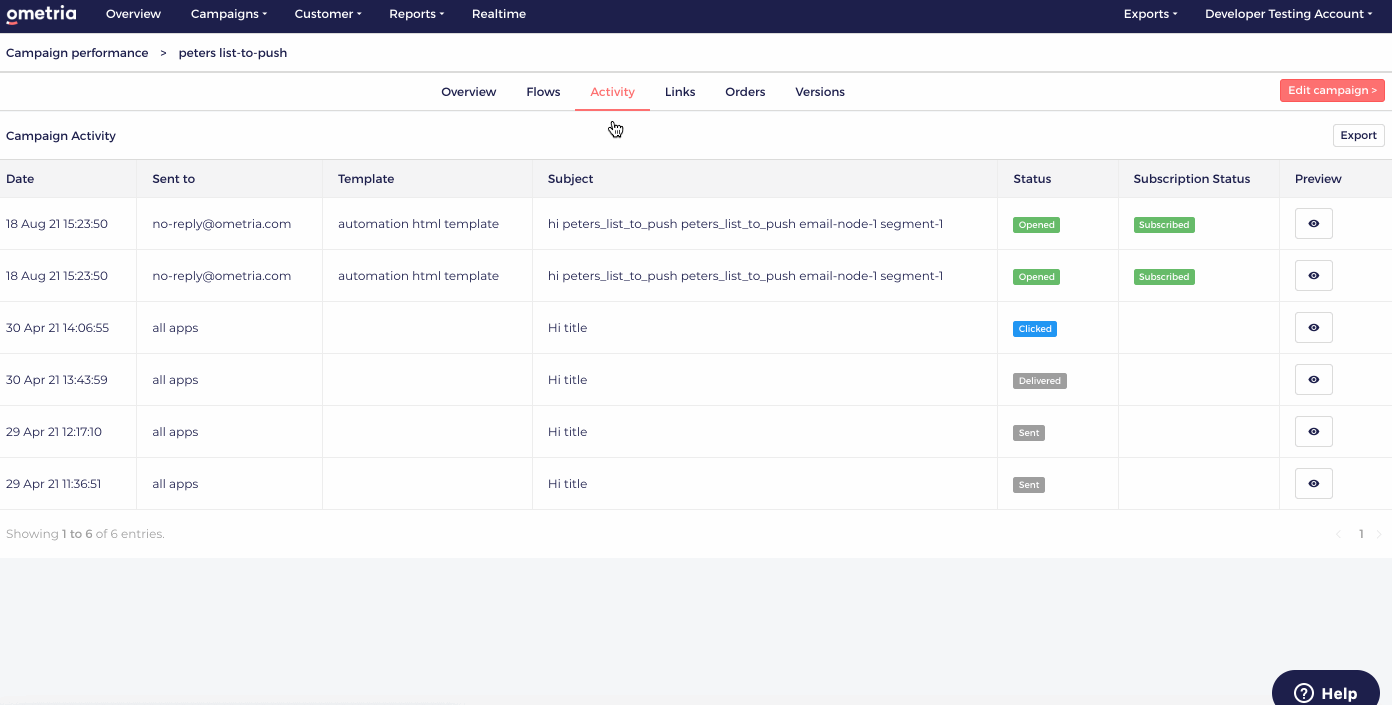 You can also send tests from the preview.
For mobile app orders attributed to individual campaigns, you can check the Orders tab: