See also: Add tracking parameters at account level
Note:
Any tracking parameters that you add at 'campaign level' will add to, merge with, or
overwrite
the tracking parameters you defined at
account level
.
Go to: Campaigns > Automation Campaigns
Select your campaign, and from the automation flow, select the 'Settings' cog: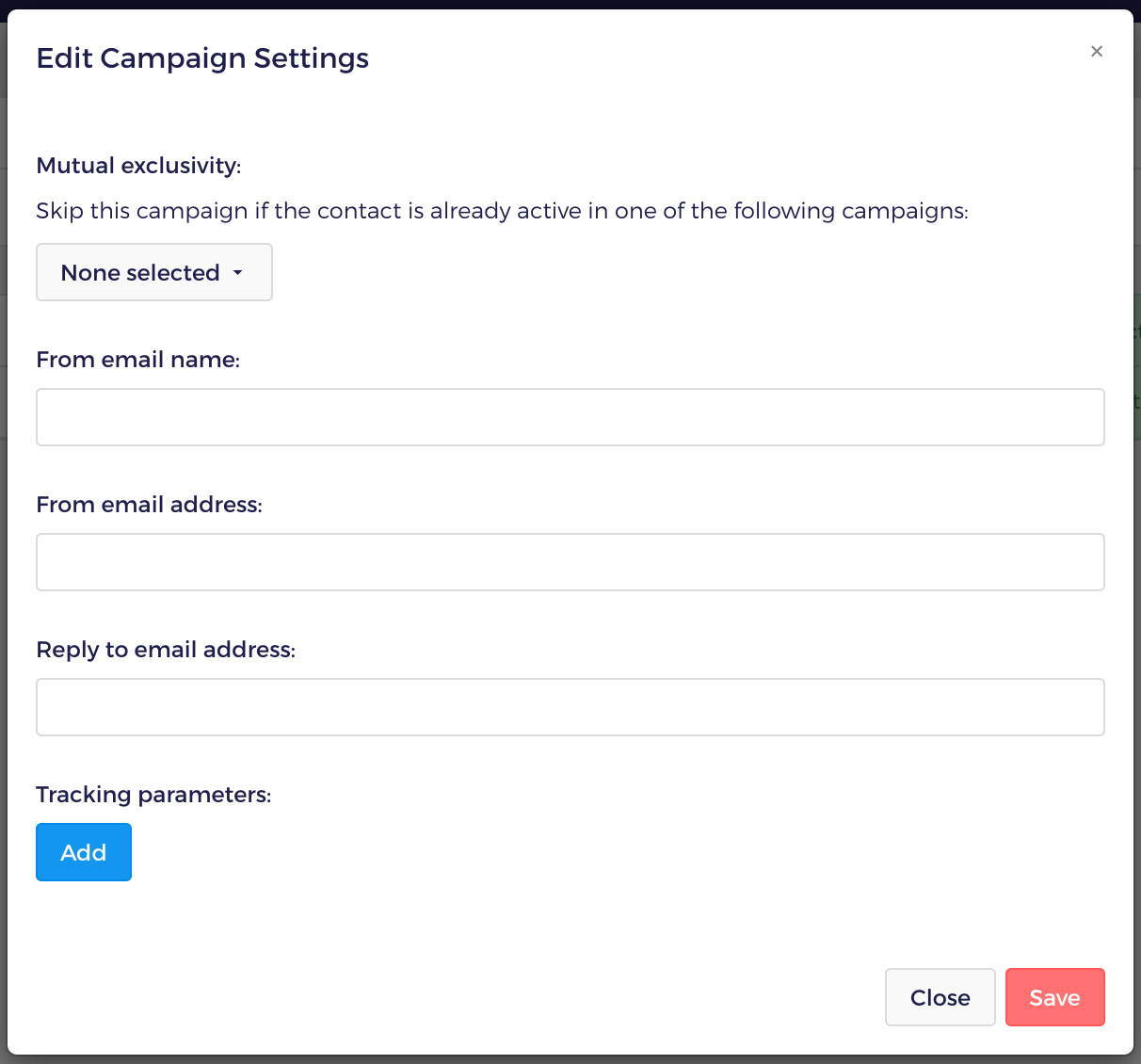 The Edit Campaign Settings pop up displays.
Select Add under 'Tracking parameters' and enter:
Your tracking parameter
The parameter value
See the list of default tracking parameters for reference.
You can also select a user attribute from the 'Insert personalisation' drop-down list. This will populate the required merge tag, allowing you to track attribution specific to the contact who clicks through to those fields.
You can use Insert personalisation, or you can use any merge tags to include data here.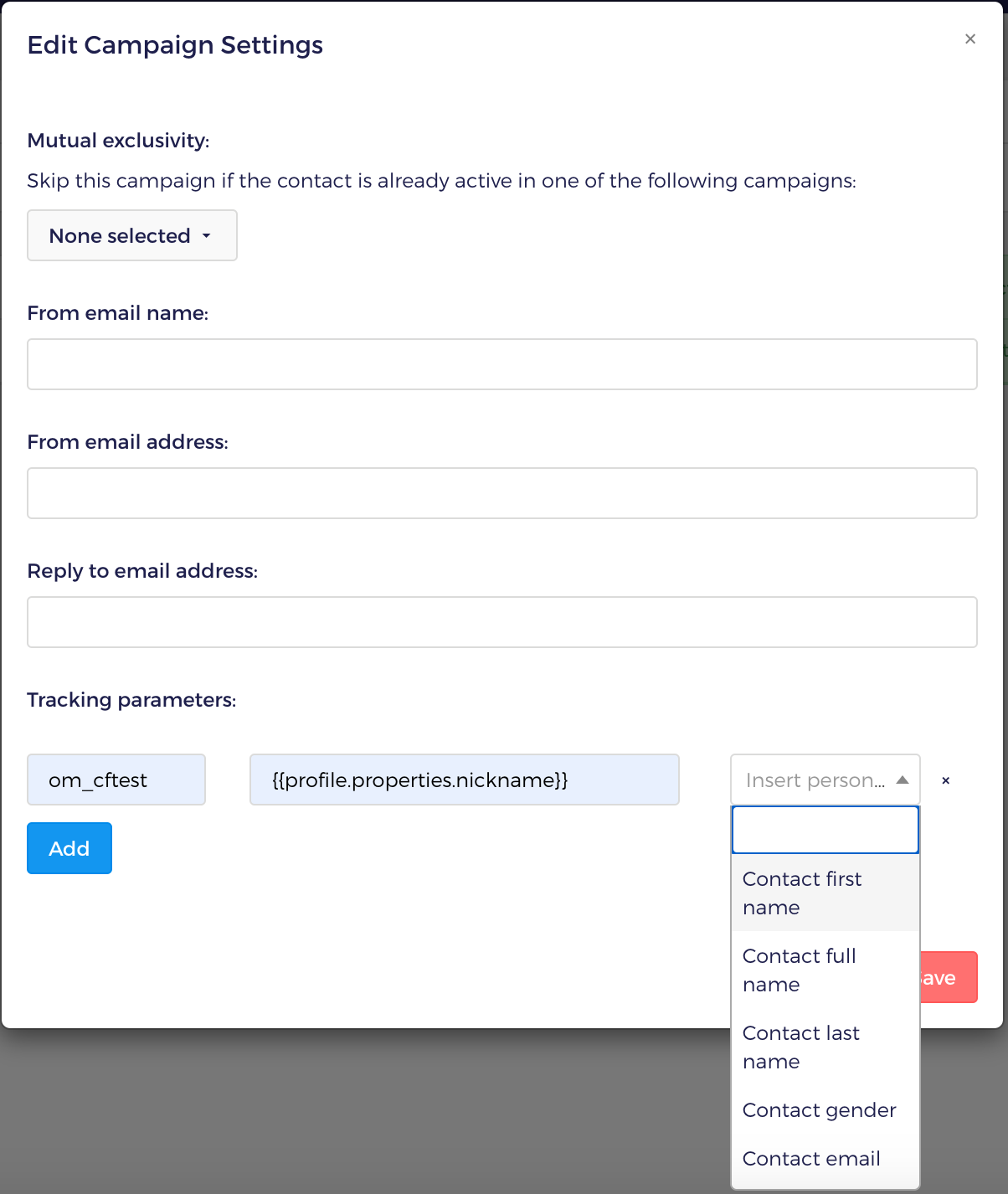 Click Save to preserve your changes.